A black Washington, D.C., police officer who had been off-duty and dressed in plain clothes is accusing Prince George's County, Md., officers of inappropriately searching him, as well as tackling him and striking him in the face in their search for a gunman Tuesday afternoon, the Washington Post reports.
Police Officer Robert Parker Jr., a five-year veteran on the District's Harbor Patrol dive team, said that a Prince George's County police sergeant patted him down without warning or justification. Parker accused the sergeant of acting "too quick" and not giving him a chance to identify himself as an officer, until the sergeant felt his weapon and tackled him to the ground.
The Prince George's County Police Department defended the actions of the officers, saying that Parker fit the description of a man who had shot and injured someone in the parking lot at the Iverson Mall in Maryland.
The suspect was identified as a black man in blue jeans wearing a black top. Parker was wearing blue jeans and a black jacket over a black hoodie, according to the Post.
Prince George's police say Parker did not identify himself as a fellow cop until after he was restrained. Officials with Prince George's County said that they have reviewed audio from the incident.
G/O Media may get a commission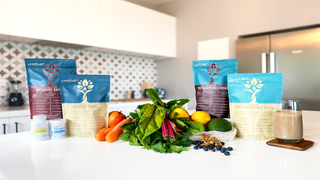 Parker says he yelled that he was an officer just as the sergeant located his gun under his shirt and hoodie. However, by then, two other officers had already rushed in on the scene. One or both officers hit Parker on the right side of his face, causing swelling. Parker said that his leg and left hand were also injured in the encounter.
Parker's troubles started shortly after 1 p.m. Tuesday, just moments after a shooting outside the mall that caused two nearby schools to be placed on lockdown. According to the Post, Parker had dropped his car off at a repair shop when he was stopped two blocks away from his home.
"We believe our officer acted professionally and with restraint," a spokesperson for the Prince George's County Police Department, Lt. Dave Coleman, said. "This encounter took place within several minutes of the shooting being reported at Iverson Mall and occurred three blocks from the shooting scene."
The 28-year-old D.C. cop said that he plans to file a formal complaint and that he has hired an attorney in the wake of the incident.
According to the Post, when asked if he thought his encounter with police was handled the way it was because of his race, Parker responded, "I never want to be the person to say that. But unfortunately, that's what it was. … I thought, if I were in another neighborhood, if I were someone else, if the lookout was for a white guy in a hoodie and I was white, I don't think I would have been approached like that. I think I would have been given a lot more courtesy."
There had been no arrests made in the shooting at the mall as of Wednesday afternoon.
Read more at the Washington Post.