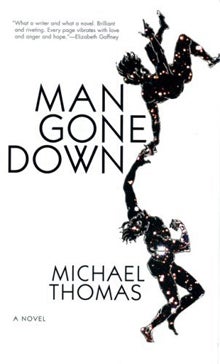 "Man Gone Down", the story of one Black man's difficulty to achieve the American dream, has won the IMPAC Dublin Literary Prize.
Written by Michael Thomas, the novel triumphed over 145 other novels nominated by libraries from 41 different countries. Along with the prize came a $140,000 winner's purse.
Concerning the novel, Thomas had this to say:
"One of the things I hope are taken away from reading the book is there are different American dreams," Thomas told Reuters. "One being materialism which this narrator does not really have, it's more the African American striving for freedom," he said in an interview.
"If not from slavery then from segregation, if not from segregation then from stereotype, if not from stereotype then from glass ceilings and redline mortgages."
The fact that Barack Obama has become the first African-American president of the United States is not going to solve such social problems at once, though it is a symbolic victory, Thomas said.
"Maybe it's a message of hope that finally we have a president of intellect and philosophical heft rather than didactic, meanspirited, short-sighted small-mindedness."