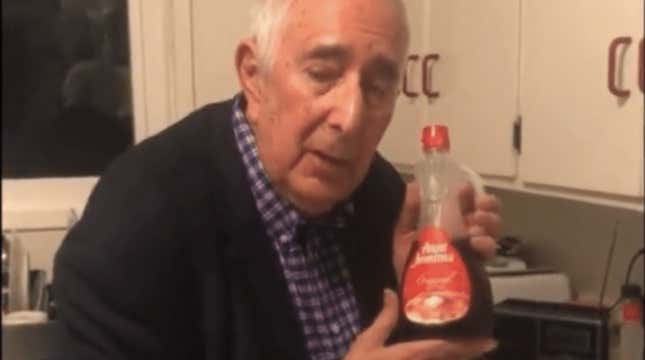 For reasons no one will ever understand, actor Ben Stein, 78, decided to go online and profess his love for the old Aunt Jemima logo. You know, the one that promoted the "Mammy" trope that traces back to the days of slavery? The video was posted on Donald Trump's social media site, Truth Social.
Fighting "Lie-abetes": How To Spot And Combat Disinformation and Conspiracies In Politics | The 411: Part 2
Back in 2020, the vice president and chief marketing officer of Quaker Foods North America Kristin Kroepfl told NBC News: "We recognize Aunt Jemima's origins are based on a racial stereotype."
When explaining the company's decision to repackage the syrup that year, Kroepfl stated: "As we work to make progress toward racial equality through several initiatives, we also must take a hard look at our portfolio of brands and ensure they reflect our values and meet our consumers' expectations."
However, Stein lamented the loss of the racist photo in footage showing him making breakfast for dinner. As he held the bottle of syrup, Stein said:
"Aunt Jemima, yummy, pancake syrup. Now, this used to show a large African American woman chef, but because of the inherent racism of Americans' corporate culture, they decided to make it a white person, or maybe no person at all."
He didn't stop there, adding: "But, I prefer when it was a black person, showing their incredible skill at making pancakes. So, God bless you all and have a good evening."
W.T.F.
The clapbacks on Twitter were swift, with users calling out the Ferris Bueller's Day Off actor for his ignorance, racism and inability to be embarrassed. The video is apparently a promo for "The World According to Ben Stein" podcast with its newest episode having airede this past Tuesday.
In the show's description, Stein said he talked with co-host Judah Friedman and Trump EPA chief of staff Mandy Gunasekara "to discuss the effects of woke corporate culture in society and the ongoing war against Aunt Jemimah [sic] as well [sic] other corporate icons."
Stein's deliberate use of his platform to perpetuate racism is disgusting—and predictably right up the GOP's alley.