Ben Carson has had a rough couple of weeks. The intense media scrutiny of his biographical claims—from attempting to stab a relative to receiving a scholarship to West Point—have called into question his personal story of redemption. His assertions that the Egyptian pyramids held grain, that Islam is incompatible with the Constitution and that prison culture proves being gay is a choice, among other controversial statements, have raised questions about his suitability to be the president of the United States.
But the news isn't all bad. Carson continues to have strong showings in the polls, receive good marks for his debate performances, have the highest favorability rating of any candidate and break records for campaign fundraising. And probably the most welcome news to Carson and his supporters is that two new polls show him beating Hillary Clinton by 10 points (Quinnipiac University [pdf]) or being in a statistical tie (McClatchy News). 
Perhaps most surprising, black voters are giving Carson the edge.
In a matchup against Clinton, the Quinnipiac poll shows that Carson would get 19 percent of the black vote, a percentage the Republican Party hasn't received since 1960, when Richard Nixon took 32 percent of the black vote. The McClatchy poll reports that 32 percent of minorities would choose Carson over Clinton. And in both polls, Carson wins the white vote with 56 percent. If these numbers were to hold true through the general election, it would be a historic occurrence in American politics.
Until recently, it wouldn't have been remarkable that Carson enjoyed significant support from African Americans. His rise from the inner city to become a world-renowned pediatric brain surgeon was an inspiring tale that become lore in black America. But African Americans in particular did not receive his personal and political critique of President Barack Obama at the 2013 National Prayer Breakfast well. Since then, he has become the darling of the far-right conservative movement.
Today the relationship between Carson and African Americans is somewhat complicated. He remains an inspirational icon, but one who also expresses a range of views that much of black America finds either offensive or problematic. For example, his insistence on using slavery and plantation imagery when describing things such as the Affordable Care Act, abortion policy and the Democratic Party is the sort of tone-deaf comparison that we can't overlook. When a white conservative writer recently commented on the authenticity of Carson's blackness, African Americans were the first to take the writer to task. And then, not long after, a black professor wrote that Carson's "tokenism" is reason to be troubled by his expression of blackness.
G/O Media may get a commission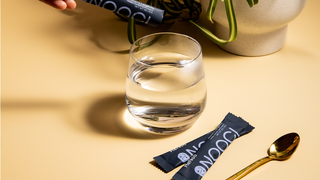 Despite all this, no other Republican candidate for president matches Carson's ability to attract black voters. And this remains true whether the Democratic nominee is Hillary Clinton or Vermont Sen. Bernie Sanders. In fact, the Quinnipiac University poll shows Carson attracting more African Americans in a head-to-head matchup with Clinton than against Sanders (19 percent vs. 16 percent). This is particularly remarkable considering the partisan allegiance African Americans have shown to the Democratic Party for over 50 years and the ties the Clinton family has to black America.
Some would suggest that it's only natural that the black candidate would draw more support from black voters. After all, studies have long shown that people tend to prefer to elect officials who share the same physical traits—that is, black voters are more likely to support black candidates. Of course, this isn't always true. While this was, in fact, the case for Barack Obama and Jesse Jackson when they ran for president, it was not so for Al Sharpton in his 2004 presidential run.
And when it comes to black Republicans, it remains especially unlikely that they will pull black voters away from the Democratic Party. This is largely because of the pull that party preference has on voters and the terrible relationship the Republican Party has with the African-American electorate. Previous research indicates that black voters are more likely to sit out an election than to cross party lines in presidential elections.
So, what explains Ben Carson's high marks with black voters? The fact remains that Carson has long been revered in the black community, and his demeanor and spirituality contribute to his high favorability ratings. Further, African Americans are more politically active but are increasingly uninterested in gift wrapping their support to the Democratic Party. And because blacks do not have the affinity for Clinton that they have for Obama, there is room to consider other options.
And frankly, that is all these new polls show—that months from the first vote being cast, African-American voters are willing to consider other candidates. There is no guarantee that Carson wins the nomination, and even if he does, it probably isn't likely that voters will strictly adhere to their polling responses.
But these polls add a new dimension to the political calculus for both parties. The black vote has long been relegated to discussions about how many voters will show up on Election Day instead of for whom those voters will cast their ballot. If—and it's a big if—Ben Carson is able to maintain his current standing and support among black voters, it would add another interesting chapter to an already unpredictable presidential campaign.
Theodore R. Johnson III is a former White House fellow. His writing focuses on race, society and politics. Follow him on Twitter.