So, it seems we owe Ava DuVernay an apology.
Last Friday, when we ran her picture (along with buddy and co-producer Oprah Winfrey) above an article titled "Aunties Know Best? Data Suggests Single, Childless Women Are the 'Happiest Population Subgroup,'" we never dreamed she'd consider it an insult. (After all, it got an overwhelmingly positive response from our readers.)
That is until Essence ran a story on Tuesday, titled "Ava DuVernay Has A 'Real Issue' With Being Called 'Auntie': 'Am I That Old?!'" referring to comments made in an interview between DuVernay and TMZ's Van Lathan (both 2018 Root 100 honorees, btw).
"First of all, I have a real issue with recently I've been getting called on Twitter 'Auntie Ava,'" the 46-year-old told Lathan. "Why?! Why?! Am I that old? Because I don't feel that old."
"I've been feeling some kinda way about it," she later added.
G/O Media may get a commission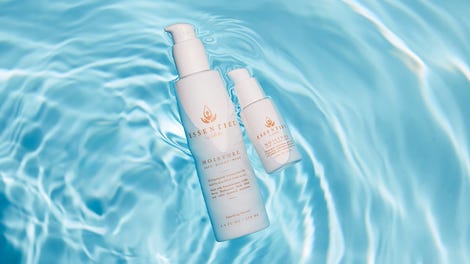 20% off
Essentiel by Adele
No, Ava. We don't think you're old. We also don't automatically think of aunties as old (or single or childless, for that matter; we were just being cute). And we're not here to debate how someone prefers to be referred to, as that's their prerogative and should be respected. So, we're sorry if we offended you Ava; you're still as fly as ever.
That said, so are we, the proudly self-proclaimed (and often literal) aunties of The Root. Like much of black Twitter yesterday, we engaged in extensive debate about the drama surrounding this particular classification; specifically, is "auntie" a term of endearment, in the eye of the beholder, or a pejorative, as literary agent Kima Jones (also a 2018 Root 100 honoree) suggested?
While Ava—and by extension, Kima—may have inspired our conversation, they also compelled us to explore the many expectations and misconceptions about women as we age out of "tenderoni" into "well-seasoned"—because if you're lucky, we all eventually do.

With that in mind, welcome to our virtual roundtable—or virtual card table, if you will. (We are aunties, after all):
Genetta Adams, Managing Editor of The Root: *shuffling the deck* "I don't understand why [Ava's] mad. Like, aunties are revered; they're third in the family power ranking: Grandmama, Mama, Aunties."
Tonja Renée Stidhum, Entertainment Writer: Well, how old does she think "auntie" is?? Is she mad because she's thinking about Auntie Maxine? but like, people younger than her are called auntie because *gasp* you can be an auntie at a myriad of ages. Age is not necessarily the determining factor either, more so a revered role that is not mama or grandma.
Anne Branigin, Staff Writer: The one thing I'll say in defense of Ava is that Hollywood probably makes you internalize some really weird age shit. ... even more so than the general population. Like, I bet she gets it a thousand different passive-aggressive and aggressive-aggressive ways.
Monique Judge, News Editor: For Ava to have just gotten started [making movies] in her late 30s, she has accomplished a lot. *sucks teeth and analyzes her hand* But people say shady shit to me about my age ALL THE TIME. I don't internalize it cause I don't give a fuck. Old enough to know better, not give a fuck, beat your ass about it and pay my own bail money. RESPECT MY AUNTIE-ISM.
Maiysha Kai, Managing Editor of The Glow Up: Well, there's no way you heard Michael B. Jordan say "Hey, Auntie" to Angela Bassett [in Black Panther], and thought he was "desexualizing" her. When Kima said that, I was like, "are you equating 'auntie' with 'mammy'?" Because we've long since reclaimed, flipped, and reversed that shit.

Monique: But Kima also made a comment about it's all fun and games until one of "us" aunties steals your man. So is it "Oochie Wally," or "One Mic," ma'am?
Maiysha: So, she knows... and BOTH.
Angela Helm, Contributing Editor: AUNTIES BE FUCKIN.

Ibn Safir, Weekend Editor: Now that's something we can all agree on.
Aunties (in unison): Bye, Ibn.
Monique: I mean, Angela ain't wrong.
Stephen Crockett, Senior Editor: I was an actual uncle at 17. Because we black and that's normal. I bet Ava is looking at this like she's now in the company of Auntie Maxine, and doesn't see it as a good thing, at least age wise.

Ibn: Isn't Quavo Takeoff's uncle?
*both get pushed out of the room for excessive testosterone and derailing the conversation*
Angela: I have an aunt a year older than me. My grandmother kept it going into her 40s. Shit happens.
Tonja: Right, it happens.
Angela: 'Cuz Grammys be fuckin. *laughs*
Tonja: But like, there's like a whole bunch of reasons for "Auntie" that have nothing to do with age. Like how Oprah could be one since she has no biological children but is still maternal. Or people call Auntie Maxine one since she's not THEIR mama, so "auntie" was it.
Angela: I think honestly it's the way things are said—like someone can make the word "sweetheart" condescending.
Anne: Rihanna is an auntie!

Angela: Rihanna is no auntie.
Maiysha: She is.
Angela: Literally.
Maiysha: But literally also lends to figuratively.
Angela: I guess...
Tonja: I think that's the beauty of the discussion (and context) because she legit embraces that label on her IG all the time with her niece. Fun auntie tings.
Angela: Oh. Well, she is an auntie, in that sense
Maiysha: Nobody's desexualizing Rih—or Bey, who became an auntie before she was a mother.
Angela: I think it depends on how you want to define auntie: fresh, fun, no kids, balling; or desexualized, old, corny, etc. And that's the rub; it can be used as a compliment or a diss.
Maiysha: That's the point, though. The term defies definition, so getting offended by it feels pointless.
Angela: Depending on who says it and how it's said; you can't and shouldn't tell people what to be offended by or not.
Maiysha: The same could be said for "queer," "bitch," or "nigga."
Angela: Right, but I respect the fact that some people don't like to be called nigga.
Maiysha: Auntie is far less loaded than any of those.
Angela: Well, not to Ava.
Maiysha: No one is arguing for calling someone something they don't like. Our issue is with the sweeping generalizations about what the term means. For instance, I hate being called "Ma'am." Many people think it's politeness; I think it's presumptive and aging. I'm a "Ms.," at most.
Angela: I think that the definition of auntie is nebulous, at best. I don't even know it myself!
Anne: I do think "auntie," in its application, can be very fluid—and to Angela's point, very shady. I can understand why someone would reject it. Rihanna inhabits and embraces a role as an Auntie, but the fact that most people would never call her "Auntie Rih" is indicative of how it can be tied to ideas of being matronly or old. To me, auntie is more expansive and dynamic than that.
Tonja: My overall thought is that the "desexualized" idea of "auntie" is unfounded as fuck. I, for one, call myself "auntie" because I am one, and I'm fun and free.
Monique: Fun and child-free.
Tonja: Both. *laughing* I'm free in every sense of the word since you don't gotta be childless to be an auntie.
Monique: Right! I love being able to do whatever I want, to do it whenever I want to do it, spend my money how I want, etc.
Maiysha: Sleep in. Drink if I want. Stay out late ... Okay, I don't do any of that shit, because of this crack-of-dawn job, but I could.
Monique: *laughing* Right.
Angela: I am not an auntie in that I have children and I'm an only child so I'm not sure that I have an in on this discussion. However, when someone calls me one, it seems pejorative in that it's an old, not hip, lady. ... So, yeah. I don't love the term, but I do recognize that context (i.e., the WAY it's said) matters.
Monique: And I feel like that is where the stigma comes from; a lot of it, anyway.

Angela: Also, I asked the team yesterday in the office "Am I an auntie"? and without HESITATION, [they] were like, 'Yeah!'
Anne: *laughing* FOR THE RECORD, we were all minding our business, and then a voice from yonder said: "Am I an auntie??"
Angela: Y'all were like YES! No beat, no hesitation.
Anne: So, I come from a strong [Filipino] auntie culture—I pretty much call anyone around my mom's age "tita"—and that term is definitely loaded with reverence and respect, and fair share of quirks. So to me, it's familial and endearing, but I also get that to be familial you must be *familiar.* 
That being said, I don't necessarily read titas/aunties as being inherently unsexy or matronly; they're consistently the sexiest, freest motherfuckers around. And, as is the case with my family, the vertebrae of everything.
Angela: Not the vertebrae! Owwwwww—SAT word! I also think it could come from a place of respect, in that when EYE was younger, you could not address a black woman over 30 by her first name. It was "Miss" or "Auntie."
Maiysha: Same.
Angela: But nowadays my kids call their teachers by their first names, so perhaps it's a black cultural and generational thing, as well.
Panama Jackson, Senior Editor, VSB: I have to say, this whole "auntie" convo is fascinating... I was mindblown when I read what Ava said and then read ensuing convos about it. I think because I've always viewed it as a sign of respect, 'cuz I wouldn't be calling everybody auntie. To your point, Maiysha, I call most folks ma'am and sir, because of how I was raised—even peers, when speaking professionally, and I've been definitely told "I'm nobody's ma'am" plenty of times, so I stop. Titles are fascinating.
Monique: I honestly prefer auntie over ma'am.

Maiysha: Word.
Monique: I think there is a way to acknowledge that the word auntie can and is used as a pejorative in some cases, but for the most part, people recognize it as a respectful honorific, not meant to make someone feel old, but to make them feel acknowledged as an elder—though not as elder as say a parent or grandparent
Maiysha: Right. Because at this point, I'm definitely not one of your "little friends," and don't want to be referred to as such.
But like, the whole "desexualizing" thing feels like it's some holdover from slavery (where that would likely work to your advantage), but doesn't hold water for me now.
Monique: Agreed. Aunties are sexy. We have sex. I feel like these are the best years of my life; my career is going great, I make good fucking money, live a great lifestyle, have the apartment I want ...
Maiysha: So, what do you think the hangup is? Fear of aging? Because Lord knows we don't typically crack like that. You don't really have to age out of being that chick.
Monique: There is a fear of aging for some women, and the word auntie is a reminder of that. But I think if you embrace aging, as I have, you can look at it differently.
Maiysha: I mean, women do typically reach our sexual prime in middle age, right?
Monique: We should write a column on The Glow Up about being over 40 and how our lives are so amazing right now.
Maiysha: What would we call it?
Monique: The Over-40 Flex.
So, there you have it, kids. Out of confusion, a new column is born; a conversation specifically made for the aunties—and the Avas. Look out for some mature content, but in the meantime, how about you just ask someone what they're comfortable being called before you label and address them?