Her reign as the world's oldest person did not last long, but her life—well, that's a whole 'nother story.

Violet Moss (also spelled "Mosse") Brown, affectionately known as Aunt V, has died at at 117 years of age in Jamaica, after being named the world's oldest person in April.
The Jamaican prime minister announced her death on Twitter on Friday.
Moss Brown, who was born on March 10, 1900, grabbed the Guinness World Record following the death of previous record holder Emma Morano, of Italy, who died at the very same age.
When she was named the world's oldest person in April, she answered the question everyone asks: What's the secret to longevity?

G/O Media may get a commission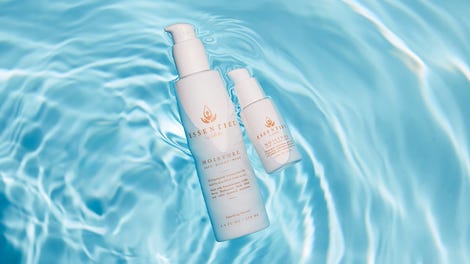 20% off
Essentiel by Adele
"I eat everything," she said, "except pork and chicken. And I don't drink rum and them things."
Moss Brown reportedly had attended church since she was a child, and was an organist for more than 80 years.
The New York Daily News reports that the supercentenarian (those who live over 110 years) actually outlived at least one of her children.

Days after she was named the world's oldest person, her son Harold Fairweather died at age 97.
Another one of her children, Russell Brown, 85, said that his mother didn't look well on Saturday and was taken to a doctor, who said she was dehydrated.
Less than a week later, she died at Fairview Medical Centre in Montego Bay, St. James Parish, after being transported there from Duanvale, Jamaica, where her family has lived for more than 200 years.
Moss Brown said that she remembered when cars, airplanes and electricity came to the island.
Her granddaughter and great-granddaughter have established the Violet Moss Foundation to help care for the elderly.
God bless her long, long life.