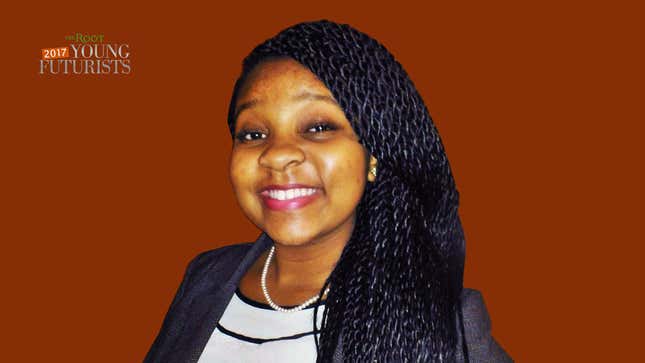 Augusta Uwamanzu-Nna is dedicated to making sure the world's infrastructure is solid as a rock.

Here's How Medicaid Expansion Can Play A Role In Black Maternal Healthcare
Seriously. Augusta has spent the last several years researching cement and how to make it sustainable. The Harvard College freshman told The Root that her "first love" and "first passion" is cement.
CATEGORY: Science and Tech
AGE: 18
HOMETOWN: Elmont, N.Y.
EDUCATION: Harvard College
SOCIAL MEDIA: Twitter
"It's literally everywhere," she told Crain's. "We don't realize the implication it has on the world."
So after learning that cement is used to seal offshore-drilling projects—and that the 2010 Gulf oil spill was caused because the cement seal was faulty—she set her sights on making a new and improved cement recipe, if you will.
"My goal was to engineer a new cement seal," she told NPR. "And I added attapulgite, which is a type of clay, to enhance the flowability of the cement, but also enhance the structure rebuilding, or how solid it becomes when it fills the oil well."
Between her sophomore and junior years of high school, she worked with the Columbia University research lab to fortify cement and concrete. She was the youngest person working in that lab, alongside Ph.D. and master's students.
"I thought cement was just rocks and water in 10th grade," she said. "I didn't understand that cement and concrete had this great application and immense application. So I definitely want to communicate with people and share this knowledge because this knowledge has definitely opened my mind."
Last spring, she was accepted to all eight Ivy League schools and attended the White House Science Fair that April.