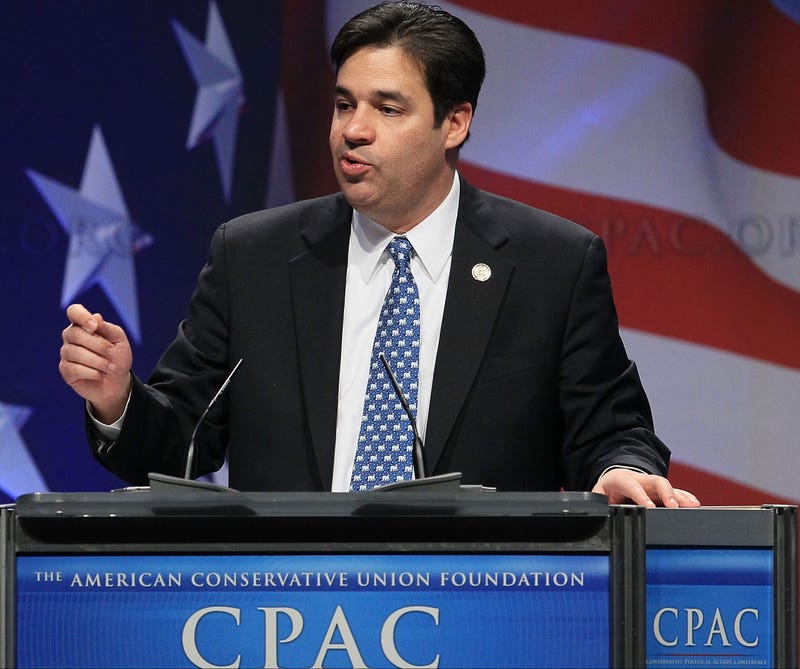 The Huffington Post reports that Rep. Raul Labrador (R-Idaho) invoked a little Birther humor during his address at the 2011 Conservative Political Action Conference (CPAC) today. He joked that he's an American citizen and has "the birth certificate to prove it." As opposed to President Obama, we suppose we're to assume:
Speaking on the diversity of the Republican party, Labrador, who was born in Puerto Rico, dropped the nod to the conspiracy theory suggesting President Barack Obama was born outside the United States.
"I was fortunate enough to be an American citizen by birth and I have the birth certificate to prove it," Labrador said to laughter and applause.
Labrador also ribbed House Speaker John Boehner for his super-tan skin, saying that while it could be said the party was made up of "three shades," Boehner's skin color provided the "fourth."
Note to Birthers who got a kick out of this: Glad you're starting to see the humor, because we've been laughing at you all along.
Read more at the Huffington Post.
In other news: Basketball Players to Coach: You Use the N-Word; We Won't Play.