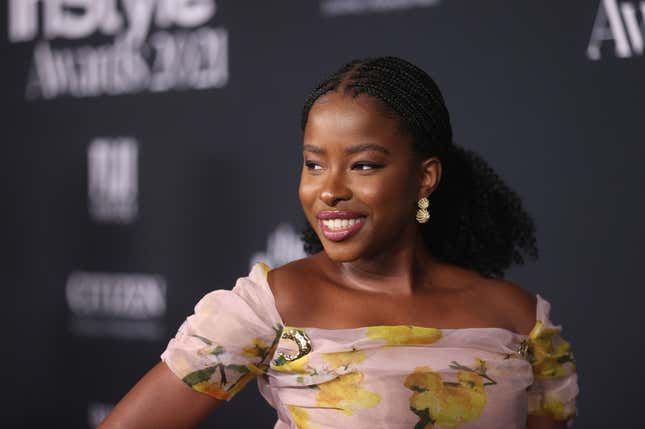 We've been following all of the craziness surrounding Bob Graham Education Center's decision to remove Amanda Gorman's "The Hill We Climb," from their elementary school library. Gorman appeared on CBS Mornings today for her first television interview since the Miami-area school restricted access to her poem.

Tracy McMillan, Creator of Hulu's Unprisoned, Talks New Show, Incarceration And Family
"My initial reaction was a mix of shock and sadness at the same time," Gorman told King in the interview. "One, because I couldn't understand a reason for rendering this piece as inappropriate for elementary school students, and also because when I wrote "The Hill We Climb," it was so important for me that young people would see themselves represented in a significant moment in our democratic history. And that the reality of that in that moment would be erased for young people who deserve to see themselves at a place, a station like that. That was just really disappointing."
The school made the decision after Daily Salinas, mother of two, complained that the poem, written for Joe Biden's 2020 inauguration, contained "references of critical race theory" and "indirect hate messages." Conservatives are defending the school's decision to restrict access of "The Hill We Climb" to middle school students, arguing that the book was not banned but moved to a media center. But while conservatives are sticking to semantics, Gorman is concerned about the implications the actions of a few have on the rest of us.
"I'm fine with some parents not liking my poetry. That's completely within your right," she said. "But when we get to the situation where that one person's dislike of my work leads to everyone else not having access to that, that is a huge issue because it encroaches on our freedom to really absorb and love and enjoy literature from where we are."