Hard work pays off, and one Alabama teenager who served as inspiration goals for the rest of the country after being photographed walking to the bus just to get to his own graduation got the best graduation gift ever after being given a brand-new car.

Corey Patrick's photos went viral after he was seen walking to catch a bus to graduation at Tarrant High School in Tarrant, Ala. The photos were taken by bus driver DeJuanna Beasley, who said she was in awe of the teen's determination, CBS 42 reports.
"I did it to inspire people on my page," Beasley told CBS 42 of posting the images, which have since gained more than 42,000 shares. "I didn't do it because I knew him. I just did it because he got on my bus and I was inspired that he got on by himself and he was so determined to get it with no one backing him."
As it turns out, radio personality Rickey Smiley was equally impressed, and decided to give the 19-year-old a brand-new car at Birmingham radio station WBHJ 95.7 Jamz.
G/O Media may get a commission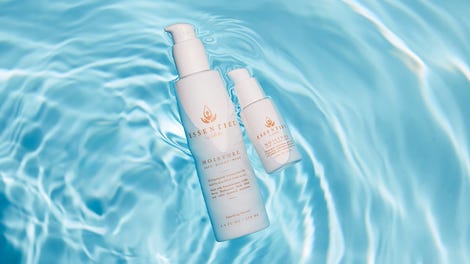 20% off
Essentiel by Adele
"Corey is an inspiration to us all," 95.7 Jamz program director and midday host Nu York said in a press release. "His determination for success must be praised and recognized. Corey teaches us all a great lesson about endurance and how to push through no matter our circumstances."
Now the teen doesn't have to worry about walking anymore. And what a trek to school it was on a daily basis.
Corey had been attending Tarrant schools since elementary school but recently moved to another town 14 miles away. Corey insisted on continuing his schooling where he began, not wanting to miss out on his senior year with his friends. According to Corey's mom, Felicia White, the determined teen would wake up very early every morning to be at the bus stop on time, returning home late at night because of the bus schedule.
"Corey was getting up at 4:30 in the morning and had to be at the bus stop at 5:41 in the morning for the last year. Even when he would get out of school, he couldn't get from that side of town until 5:19, when the bus runs back over there. So he doesn't make it back this way until about 6:30 or 7 o'clock," White told WBRC-TV.
Graduation day was no different, and with no ride to his graduation, Corey started toward his graduation alone.
"I told my son just go ahead and get on the bus and we'll work from there," White said, adding that the family eventually found a ride to join Corey at the graduation.
"He's a great young man. He's very quiet, reserved, humble and he gets a little hardheaded sometimes, but he's a very obedient child and I'm proud of Corey," the mother added. "I would just like to say thank you to everyone who is supporting Corey and supporting me, and I really appreciate it."
And what a huge support it has been. In addition to the car, a GoFundMe campaign started on the teen's behalf has so far raised $19,091, almost double the original $10,000 goal.