A few Sundays ago, a now-former Montgomery, Ala., pastor, Juan Demetrius McFarland, who had led his church for 23 years, walked up to the pulpit and told his congregation that he has full-blown AIDS and that he had slept with church members who never knew his health status.
"He confessed to the entire membership and then to the city of Montgomery, because as soon as he got done confessing, it went all over Montgomery anyway," Deacon Nathan Williams Jr. told WSFA 12 News. "So it's nothing we [are] making up. It's coming out of his mouth."
According to the news station, McFarland's announcement has continued to shake the Shiloh Missionary Baptist Church to its foundation. Church members told the news station that they were stunned to learn, from McFarland's admission, that he found out he was HIV-positive in 2003 and has had AIDS since 2008. But that wasn't all. According to the news station, McFarland also acknowledged that he had used drugs and misused church funds.
"He concealed from the church that he had knowingly engaged in adultery in the church building with female members of Shiloh Missionary Baptist Church while knowingly having AIDS," Williams told the news station.
G/O Media may get a commission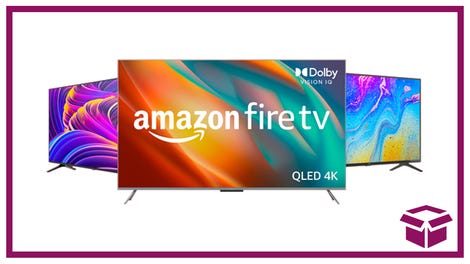 Ooh. stunning.
New Amazon Fire TVs
According to WSFA, "McFarland was removed as church pastor on Oct. 5."
Several members of the church told the news station that the revelation not only has stunned the church but also has several women concerned for their safety.
"I know a young lady who is a member of the church who says she has slept with him and that she didn't want this to go public, and she running out now trying to find out if there is anything wrong with her," a church member, who didn't want to be named, told the news station. "And my heart goes out to her because she's been a wonderful church member, and then for something like this to happen. The fact that he didn't tell them at all, that's a crime in itself."
And some members of the church believe that if McFarland committed a crime (and in Alabama, transmitting a sexual disease is a Class C misdemeanor), he should be brought to justice. 
"I believe that he should be put on trial," another unnamed church member told WSFA. "Go to court and let the judge decide if he should go to jail or not. We tend to sweep things under the rug, especially if they're the leader. It's like, 'Oh no, please, let's not get this out,' but I think after this that they will have more discussions on HIV and AIDS."
At the time of this post, no charges had been filed against McFarland.
Read more at WSFA 12 News.