An Air Force sergeant learned the hard way that singling out black women and ranting about how you want to fight them while literally in uniform is not the way to keep a job. Tech. Sgt. Geraldine Lovely is under investigation for a video she posted this weekend in which she admonished lower-ranking "black females" for not treating her with the respect she feels is her due.
"They're talking down to me," Lovely said in the rant. "I'm trying to tread lightly as a ... higher-ranking [non-commissioned officer] to not blow the fuck up and start a fight club."
Well, the first step to "treading lightly" would maybe be not filming yourself delivering a tirade against your colleagues of a specific race, but what the hell do I know?
"Why is it that every time I encounter ... my subordinates that are black females, they have a giant fucking attitude?" she went on. "Every time I fucking talk to them, it's like I'm just some fucking stupid-ass girl that doesn't even ... deserve to be talked to as a person," Lovely said.

Lovely is stationed at Nellis Air Force Base in Las Vegas. According to the New York Daily News, she was "removed from her supervisory role" on Monday. After being taken down and reposted, the video is believed to have been watched around 2 million times.
A few things to note: When someone fixes their mouth to call a woman "female," there is an approximately 0.003 percent chance of anything good coming out. I mentally buckle up because I know there's about to be some logical and grammatical turbulence.

G/O Media may get a commission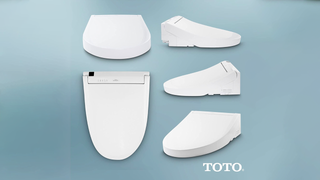 44% off
Toto Washlet Electronic Bidet Toilet Seat
Second, no one wants to be treated as though they're dumb. We all get that. But again, there is a word for talking about starting a nonironic "fight club" with your black co-workers—colleagues you are supposed to be leading—while in uniform, filming the entire thing and then posting it on Al Gore's buck-wild internet.
Whatever the word for that is, "smart" ain't it.
As the Las Vegas Sun reports, apart from considering disciplinary action against Lovely, Air Force officials are also investigating "if this is a broader issue on the base," according to a statement.
"While the actions of this individual are inappropriate and unacceptable, we are using this unfortunate situation to continue a dialogue with our Airmen about the topic of good order and discipline, as well as adherence to the Air Force Core Values," the Air Force said.