Ahmed Kathrada—one of South Africa's iconic anti-apartheid activists and a close confidant of the late Nelson Mandela—died in Johannesburg Tuesday morning. He was 87 years old.
According to the Associated Press, Kathrada, known fondly as Kathy to just about everyone, died after being admitted to a hospital with blood-clotting in his brain earlier this month.
"Kathy was an inspiration to millions in different parts of the world," Neeshan Balton, chief executive of the Ahmed Kathrada Foundation, wrote in a statement. "This is great loss to the ANC [the African National Congress, South Africa's ruling party], the broader liberation movement and South Africa as a whole."
Kathrada was born Aug. 21, 1929, to Indian immigrant parents in a small town in northwestern South Africa, NPR notes. He later moved to Johannesburg just to attend school because there was no school for Indians in his hometown.
He became involved in politics at a young age, and soon became friends with Mandela and other anti-apartheid leaders from the ANC, some of whom would become his cellmates.
G/O Media may get a commission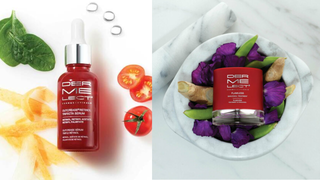 Save $19
Retinol Renewal Kit
Kathrada spent some 26 years in jail, several of them alongside Mandela. He was arrested near Johannesburg in July 1963 alongside other ANC leaders. That arrest led to the Rivonia trial in which eight of the accused, including Mandela, were convicted of treason and sentenced to life in prison with hard labor. Kathrada was later released from prison in October 1989 at the age of 60.
After his release, he was elected as a member of parliament and married anti-apartheid activist Barbara Hogan, who also served time in jail for treason against the racist apartheid government.
According to AP, more recently in his life, Kathrada was an outspoken critic of current South African President Jacob Zuma, whose presidency has been tainted by scandals involving corruption.
Last April, South Africa's highest court ruled that Zuma had violated his oath of office by refusing to obey an order that required him to pay back public money that was spent upgrading his rural home. Kathrada asked that he resign following the fallout.
"Now that the court has found that the president failed to uphold' defend and respect the constitution as the supreme law' how should I relate to my president?" he wrote in a letter to Zuma. "I know that if I were in the president's shoes, I would step down with immediate effect. I believe that is what would help the country to find its way out of a path that it never imagined it would be on, but one that it must move out of soon."
CNN notes that on Tuesday, Zuma announced a special state funeral for Kathrada, adding that flags would be flown half-staff throughout the country.
"His life is a lesson in humility, tolerance, resilience and steadfast commitment to principle, even when taking a principled stance would place him at odds with his comrades," the ANC said in a statement.