Several film production companies say they're taking the midnight train the hell out of Georgia until the state reverses its recently passed anti-abortion law, which is now among the most restrictive in the nation.

Known as "the heartbeat bill," Georgia House Bill 481 was signed into law by Gov. Brian Kemp on Tuesday and bans abortion procedures after the first detection of a fetal heartbeat, which can occur as early as six weeks into a pregnancy. As many have pointed out, this is often before a woman realizes she's pregnant. It's so early, New York Times opinion writer Linda Greenhouse noted, that an embryo is "not yet even considered a fetus."
Among the companies saying they're taking their business elsewhere is Blown Deadline Productions, led by David Simon, creator of The Wire.
"I can't ask any female member of any film production with which I am involved to so marginalize themselves or compromise their inalienable authority over their own bodies. I must undertake production where the rights of all citizens remain intact," Simon tweeted on Wednesday.
G/O Media may get a commission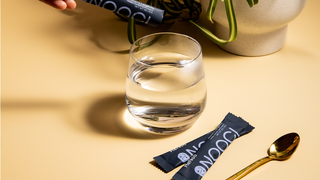 Joining Simon in voicing opposition to the law are Christine Vachon, chief executive officer of Killer Films; CounterNarrative Films and Mark Duplass of Duplass Brothers Productions, according to the Hollywood Reporter.
In recent years, the Peach State has earned the nickname "The Hollywood of the South," for its ability to draw major film productions, including some of Marvel's highest-grossing films (Black Panther and Avengers: Endgame), AMC's The Walking Dead and Netflix's Stranger Things. Tyler Perry's company, Tyler Perry Studios, is also based in Atlanta.
According to the Los Angeles Times (citing data from FilmLA), Georgia hosted 15 of the 100 highest-grossing domestic films in 2017—surpassing California's numbers that year and the year prior. This is thanks in part to the state's generous tax incentives for film production companies. In 2018 alone, 455 productions were filmed in the state.
But as the Los Angeles Times notes, despite Hollywood's reputation as a liberal stronghold, the industry's response has been muted thus far to Georgia's draconian abortion bill, particularly compared to its outcry against anti-gay legislation passed in the state just three years ago.
Then, industry heavyweights like Walt Disney Co. and Netflix Inc. leveraged their power, threatening to pull productions if the law, which gave businesses the right to deny services to LGBTQ people on religious grounds, was enacted. Nathan Deal, Georgia's governor at the time, ended up vetoing the bill.
For now, it appears Hollywood is waiting for the courts to intervene in a showdown that seems destined for the Supreme Court. In a statement to Variety, the Motion Picture Association of America noted similar heartbeat bills "[have] been attempted in other states, and has either been enjoined by the courts or currently being challenged."
The American Civil Liberties Union has vowed to challenge Georgia's law, the fourth such "heartbeat" bill to pass in the U.S. this year.