When you see the movie title Obama Mama, you might think it's the latest offering from Tyler Perry, but it's actually the title of a new documentary about President Barack Obama's mother. The film closes out the 22nd annual African Diaspora International Film Festival, taking place in New York City now through Dec. 14.
The festival says "the largeness of her heart," as her son describes it, is the centerpiece of this inspiring documentary about Stanley Ann Dunham. The director did not make Obama Mama available for screening before the film's showing at the festival, but two early reviews were not kind, and apparently the one interview the filmmaker could not secure for the documentary was of President Obama himself.
But there were quite a few films that The Root was able to see before the festival's end, including Supremacy, by the producers of Django Unchained. It stars Danny Glover, Derek Luke, Lela Rochon and Evan Ross, who is making a name for himself apart from his famous mother, Diana Ross, and sister, Black-ish star Tracee Ellis Ross.
The movie is inspired by the true story of a white supremacist who kills a cop and then takes a black family hostage. Glover plays the family patriarch, while Rochon, barely recognizable in a bad wig and without makeup, plays his girlfriend who brings her kids and grandkids to live with him. In the wake of the events in Ferguson, Mo., the film hits especially close to home with its portrayal of race relations in today's world. The film mixes intense drama, dread and, of course, danger to tell a complex emotional story of human survival amid intense racial hatred.
 "I think the most important message in the film is that racism is ignorance," director Deon Taylor told The Root.
The movie does not shy away from using the language of racism; at one point the white supremacist calls Rochon's character's grandbaby a "n—let." Taylor says the words needed to be used. "I wanted the message to come across … I wanted people to understand that when this black family was taken hostage by this white supremacist, this is what it was like." 
G/O Media may get a commission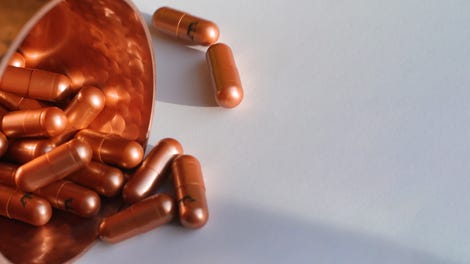 health
The Lyma Supplement
The Bicycle is another movie that weaves complex family issues into a modern-day tale of life in the inner city. It's a gem of a film with a lesson in it that will resonate with both children and adults. A black family in Queens, N.Y., is struggling to make it through problems related to gang violence, drugs and other inner-city plagues. Bobbi is a 10-year-old girl who must enlist the help of someone she loathes, her soon-to-be stepfather—who also loathes her—to get her stolen bicycle back. In the end, the two get much more than they ever bargained for.
Overall, there are 89 films spanning 43 countries showing at the festival. The festival's co-director, Reinaldo Barroso-Spech, says the main point is to show that there is more than one way of being black.
"There is a lot of diversity in the human experience in people of color, particularly when we put the emphasis on people of African descent," Barroso-Spech told The Root.  
Two of the other films offered that The Root got to see encompass just that: They are unlikely stories from unlikely places.
In Otelo Burning we learn about black teenage surfers living in South Africa during the final years of apartheid. It's part of the festival's "South Africa: 20 Years of Democracy" program. The feature film is based on true events and is both brutal and beautiful. It's a coming-of-age story set against a backdrop of a country torn apart by racial tension.
The film stars Jafta Mamabolo as 16-year-old Otelo Buthelezi, who tries to escape his life under apartheid through the freedom of surfing, but who finds in the end that he must make life-altering choices about real freedom. It's important to remember that under apartheid, beaches and pools were segregated, so it was certainly an oddity to see blacks surfing, especially in competition, which is what Buthelezi did.
In the documentary Tango Negro, which is part of the festival's "Blacks in Latin America" program, we learn about the African roots of the tango, something that's often left out of a popular TV dance show featuring celebrities. The film not only shows how much the tango is based on African influences but also demystifies the misinformation regarding the presence of blacks in Argentina. During the 18th and 19th centuries, which encompassed the slave trade, parts of Argentina were 50 percent black. The tango also traces its roots to Argentina's neighbor Uruguay, which also saw an influx of slaves.
In the documentary, Romero Jorge Rodriguez, Uruguay's ambassador-at-large, says, "I'm convinced that if we hadn't come here or, rather, found ourselves here, there wouldn't be any tango. I think the tango is one of the greatest treasures that Africans, who live within limited conditions, have given to humanity."
The African Diaspora International Film Festival is happening in New York City through Dec. 14. For tickets and more information, click here.