A group of advocates have launched a hunger strike to pressure the Senate to bring Loretta Lynch's bid to become the next attorney general to a vote, Politico reports. Lynch's supporters are angry that Republican leaders in the Senate continue to delay her confirmation, which would make Lynch the first female African-American U.S. attorney general. 
The Rev. Al Sharpton said that his organization, the National Action Network, and its allies "will do everything in our power to draw attention to this completely unfair and unnecessary delay to vote to confirm Loretta Lynch."
They're committed to the hunger strike "as long as the Senate refuses to take 15 minutes to confirm someone for attorney general that they have already confirmed twice for U.S. attorney," Sharpton also said, according to Politico.
Lynch won approval in February from the Senate Judiciary Committee. Many expected that the next step in the process, a full Senate confirmation vote, would come within a week or two of the committee's confirmation. But Lynch's nomination, to replace Attorney General Eric Holder, is entangled in a partisan dispute over the abortion provision of a sex-trafficking bill—which is totally unrelated to Lynch's Senate-confirmation vote.
Senate Majority Leader Mitch McConnell (R-Ky.) is delaying the full-Senate vote until the lawmakers resolve the abortion issue in the trafficking bill.
G/O Media may get a commission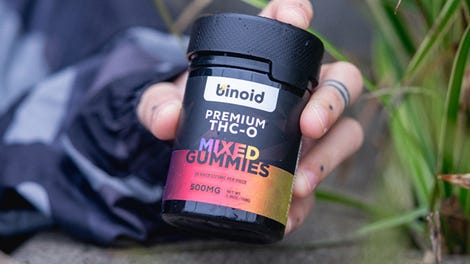 25% Off + Free Shipping
Binoid THC-O Gummies
The GOP added fuel to the fire yesterday when Senate Majority Whip John Cornyn (R-Texas) said that the Senate could bypass the sex-trafficking bill to address legislation on Iran, which could delay Lynch's vote even longer.

According to Politico, Lynch, the current U.S. attorney for the Eastern District of New York, has the public support of five Senate Republicans. Those votes, when added to the backing of all Senate Democrats, would give Lynch 51 votes—enough for her to become the next attorney general.
Some lawmakers have publicly speculated that the confirmation delay has everything to do with race.
Read more at Politico.