A man in Key West, Fla., was hit by a car as he was riding his bicycle to work. The police officer who responded to the scene questioned the accident victim about his immigration status before offering medical assistance, and the entire exchange was captured on video by the officer's body camera.
Justice Smith Talks New Dungeons & Dragons Movie, The Get Down On That's So Random
Marcos Antonio Huete, 31, is an undocumented immigrant from Honduras, and Univision reports that he was later detained by Border Patrol.
The video, from April 27, shows Huete lying on the sidewalk next to his bike after he was hit by a GMC Sierra pickup truck. A Monroe County sheriff's deputy approaches him and asks, "You illegal? Are you a legal citizen or no? Speak English? You got ID? Passport, visa or what?"
Huete was unable to answer the deputy because of a language barrier, and he called his sister, Olga Huete, for help. She arrived on the scene soon after.
G/O Media may get a commission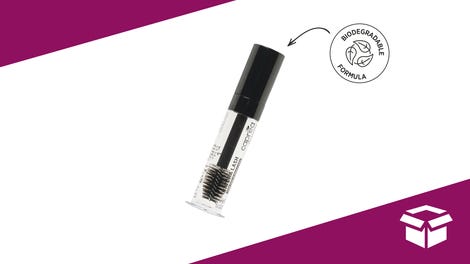 It's $8
20% Off Lash + Eyebrow Serum 2.0 - Caprea Beauty
Marcos was eventually taken to a hospital, and his sister told Univision that upon his release, a police officer told them to return to the scene of the accident.
"He did not tell us why, but we went back because my brother had not done anything. We had no reason to flee," Olga said.
When they got to the scene, Marcos was fined $75 by a Florida Department of Highway Safety and Motor Vehicles officer for causing the accident by allegedly darting out in front of the pickup as it turned right across a marked crosswalk. The car struck the rear tire of Marcos' bicycle, but the officer decided that the driver, a 45-year-old Key West woman, was not at fault.
Border Patrol agents who had shown up at the scene asked to see Marcos' papers. When he could not produce any, he was detained, and he has spent the last month at the Krome Detention Center near Miami, pending possible deportation.
From Univision:
In a statement to Univision, the Border Patrol said that FHP communicated with its agents "to assist in the identification of the subject (Huete)." However, he says that such communication between the agencies is "rare."

For his part, the Monroe Sheriff's Office told News 23 that it has "no official policy" to notify people who believe they may be illegally in the country.

Although the family has contacted a lawyer to fight for Huete's stay in the country, the Honduran who worked in construction and for local restaurants to support his mother and two daughters in Honduras, is facing deportation.

According to the Border Patrol, Huete has a deportation order dating back to 2010 and is being held at Krome pending arrangements being made for his removal.

In addition, he faces criminal charges for having re-entered the United States after being expelled.

The case has garnered attention because of the treatment Huete received from the county sheriff's agent. The video appears to show that an ambulance is only called after a second officer asks him in Spanish if he needs medical care.
"Asking for immigration status to a person after being hit by a car offends human rights sensitivity and is very counterproductive for effective law enforcement," Howard Simon, executive director of the Florida chapter of the American Civil Liberties Union, said.
Simon told Univision that the first deputy had an obligation to make sure Huete received proper medical care, and added that incidents like this undermine public confidence in police.
"The moment these agents become the mass-deportation force of President [Donald] Trump will be the end of any cooperation between immigrant communities in the United States and the local police," Simon said.
Read more at Univision.