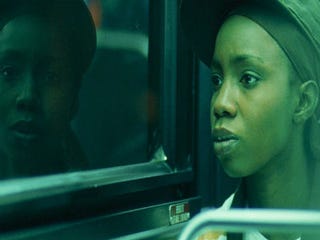 The independent film industry has been buzzing about Pariah since it premiered at the 2011 Sundance Film Festival.
Based on director Dee Rees' 2007 award-winning short film, Pariah is the feature-length, coming-of-age story of a young woman living in Brooklyn, N.Y., with her parents, Audrey and Arthur (Kim Wayans and Charles Parnell), and younger sister, Sharonda (Sahra Mellesse). Executive produced by Spike Lee, the film follows Alike, played by newcomer Adepero Oduye, as she grapples with revealing her lesbian identity to her family. 
The Root has an exclusive clip of Pariah, which features Alike and her best friend, Laura (Pernell Walker). Watch the clip and catch Pariah in theaters on Dec. 28.