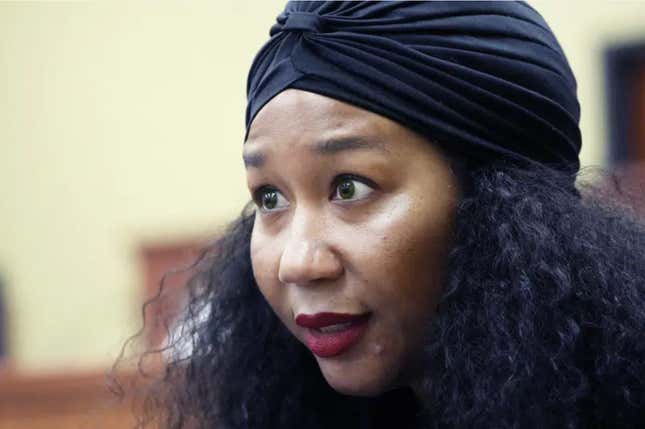 A Mississippi civil rights lawyer was arrested over the weekend after filming a traffic stop. According to The Associated Press, she had filed a federal lawsuit against the same police department on behalf of a group of residents alleging official misconduct.

Oprah And Michelle Obama in The Light We Carry Is Our TV Pick This Week
How does recording a traffic stop warrant failure to comply, disorderly conduct and resisting arrest charges? Jill Collen Jefferson is asking the same question. Jefferson, president of civil rights organization JULIAN, was arrested Saturday evening. Her attorney, Michael Carr, said she pulled over to the side to record a traffic stop conducted by the Lexington Police Department.
Carr said Jefferson complied with the commands of the officers, handing over her identification but asked why she was approached while filming the encounter. She was then told to exit her vehicle which she refused to do. Then, she was pulled out of the car and arrested, the attorney said.
Jefferson's actions weren't just that of a bystander but gathering evidence of the experiences of the people she represents in a police brutality lawsuit filed last year. Unfortunately, she ended up in the same position as her clients.
Read more from Mississippi Today:
Civil rights attorney Jill Collen Jefferson was arrested Saturday night by Lexington police — the same department she complained about nine days earlier to Assistant U.S. Attorney General Kristen Clarke.

The Mississippi Center for Investigative Reporting broke the story of a recording of then-Lexington Police Chief Sam Dobbins, who is white and can be heard on a recording filled with racist and homophobic slurs, bragging about killing 13 people in the line of duty.

In one case, he said, "I shot that n—– 119 times, OK?" In another part of the tape, Dobbins can be heard saying, "I don't give a f— if you have to kill a motherf—er in cold blood."

A day later, the City Council fired Dobbins, but Jefferson and other residents said the harassment of Black residents has continued under the new chief. JULIAN filed a lawsuit that said more than 200 Black residents had complained about unconstitutional treatment by the Lexington Police Department.
In the state of Mississippi, people have a right to record law enforcement as long as they aren't interfering with police activity. JULIAN released a statement claiming Jefferson was falsely arrested and wrongfully charged as a form of retaliation.
It's unclear what exactly warranted Jefferson to be placed in handcuffs but maybe we'll learn more at her next court hearing. For now, she remains in Holmes County Jail.