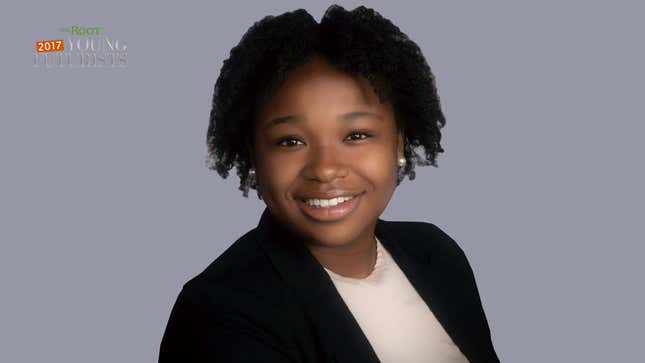 A'Dorian Murray-Thomas has used her own experience with tragedy to help other young girls triumph over hard times.

Tackling A Black Maternal Health Crisis & Embracing Reproductive Justice | The Root Institute
When she was 7 years old, her father was killed in a robbery in her hometown of Newark, N.J. Because she had a community of people around her pushing her to be her best self despite her circumstances, she decided that she wanted to create a safe space for other young girls who were dealing with traumatic life events. Enter She Wins Inc.
CATEGORY: Social Justice/Activism
AGE: 21
HOMETOWN: Newark, N.J.
EDUCATION: Swarthmore College
SOCIAL MEDIA: Twitter, Facebook, Instagram
"I founded She Wins Inc. with the goal of giving other girls the same opportunity I had," she told The Root. "A community where—no matter how challenging the experiences they've endured—they were always seen, heard and empowered."

The organization offers college and career advice, mentorship programs, self-empowerment lessons and leadership-development workshops to girls age 10-15. In just two years, she has welcomed more than 100 girls into the organization from the greater Newark area and inspired them to be agents of change. For her efforts, A'Dorian has been named one of Glamour magazine's college women of the year. Last fall, she was recognized by the White House as a "champion of change for college opportunity" for her work with She Wins.
"To be recognized by [the Obama] administration for doing the work that matters most to me, and to do so with some of the She Wins scholars sitting in the audience at the White House, was truly one of my proudest and most humbling experiences of my life," she said.
In April, the organization will host its first Newark Girls Empowerment Summit, at which scholars will be connected with community leaders who can help them achieve their goals.
A'Dorian, who graduated from Swarthmore College in May 2016, has been working for Opportunity Youth Network's Reengagement Center, which helps high school dropouts earn their diplomas, get jobs and lead successful lives.