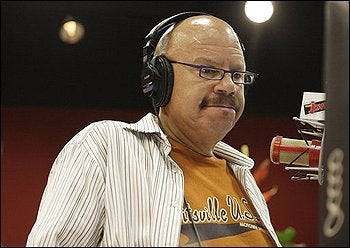 It's never too late for justice.
Such is the case for Thomas and Meeks Griffin, former landowners—and relatives of radio jock Tom Joyner—who were put to death in 1913 for the murder of John Lewis, a wealthy white landowner.
Wednesday, both men were unanimously pardoned posthumously by the state of South Carolina, a first. From the Washington Post:
The talk show host and legal historian Paul Finkelman then began to work to clear the Griffins' names because they thought they were framed by another man who was linked to the victim's stolen pistol. John "Monk" Stevenson testified against the others in exchange for a life sentence, but later told fellow inmates the four men had nothing to do with the crime and he pointed his finger at them to save himself.

Joyner and his attorney made a presentation to the state parole and probation board on Wednesday, then left the room while the board voted.

Joyner said he waved his hands and hugged family members when he got word of his great uncle's pardons.

"This won't bring them back, but this will bring closure. This is a very good day," he said.