Two more minutes, and the children might have disappeared. Thankfully, because of her quick wits and courage, an 8-year-old girl was able to avert disaster, saving herself and her brother from a kidnapping at the U.S.-Mexico border.
Malaiah Cole and her 3-year-old brother were in the back seat of their family car on Monday, waiting on their father, who had run into a beauty-supply store to pick up hair supplies. Because it was a scorching hot day in San Diego, Rodney Cole had left the car running and the air conditioner on.
He had been gone less than two minutes when a random woman jumped into the driver's seat and took off. Malaiah told KABC-TV the harrowing story (from the New York Daily News):
G/O Media may get a commission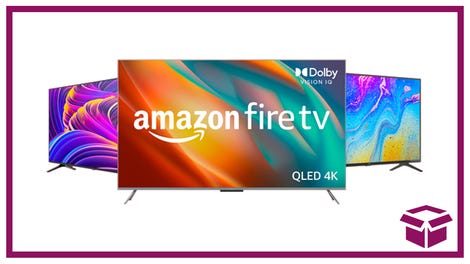 Ooh. stunning.
New Amazon Fire TVs
"I saw my dad coming out the store, then I started banging at the window, and I yelled 'Daddy!' But she rolled the window up," Malaiah told the local news outlet.
Her father, after giving chase to the car, watched it run the light.
"I broke down in the middle of the street," he said.
As the car sped off, Malaiah took out a cellphone her father had given her for emergencies and called 911, telling the operator that she and her brother had gotten kidnapped, and that she saw signs for the U.S.-Mexico border around her.
"She tried to take the phone from me, but then I moved away from her. She said, 'Give me the phone or I'm going to drive in circles and crash into the freeway wall,'" Malaiah told reporters. According to a witness, the car was "probably less than two minutes away" from crossing the border when police were able to stop the vehicle and arrest the driver.
Police say they don't yet know a motive for the car theft or kidnapping, but the Cole family say that they don't know who the suspect is. Malaiah said the woman had clearly seen her and her brother in the back seat before she got in and took off.
Thinking about what could have happened to his children, Rodney Cole couldn't hold back his tears.
"I'm very proud of her," he said.