I'm calling it right now: "Bodak Yellow" will make Cardi B a one-hit wonder (Editor's Note: I disagree with this wholeheartedly—P.J.).
I've tried to bump "Bodak Yellow" more than once, and I've determined that dragging a metal rake across a chalkboard in a classroom full of preschoolers who are all simultaneously screaming about a "boo-boo" is likely a more appealing listen. I'm sure it bangs in the club, but since I generally avoid those with my entire late-30-something constitution, I'll probably never find out.

Whatever the secret sauce is that's driving this single, I'd be surprised if Cardi B replicates it to equal or greater success; she seems to have absolutely no innate lyrical talent, which essentially means she would have to ride another hot beat to chart domination—a matter of luck and timing. Fortunately for her, she has the Trinidadian-Dominican bombshell thing going for her, a newly fixed grill, enough personality to fill a Megabus, and she's only 24 to boot. If this whole rap thing falls apart, she has a wonderful future of reality-show fuckery and Flat Tummy Tea hawking on Instagram ahead of her.

Unfortunately, most rap one-hit wonders don't have those benefits; nor do their hits have actual staying power. We'll always have a place in our hearts for "Bust a Move" or "I Wish," to the degree that Young MC and Skee-Lo will get booked for low-level gigs through which they can make a few racks by performing four or five songs no one knows before closing with their hit for the rest of their lives.

These eight acts don't have that luxury. Listening to their hits right now might evoke a bit of nostalgia for the "simpler times" during which their ubiquity made you want to take a brick to a radio or a television every time you saw Carson Daly introduce their video, but you probably won't scramble toward the buy button on iTunes so you can throw it on your "Stationary Bike Mix."

G/O Media may get a commission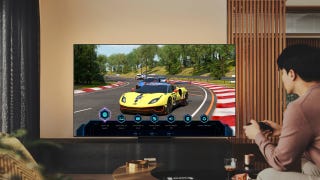 Up to $700 off
TVs, Cell Phones, Smart Home, and More
One thing I'm counting on: This list will make at least a few of you startle the people around you with a loud, robust, "Oh nigga … I forgot about that shit!"

1. "Tipsy" by J-Kwon (2004)
Poor J-Kwon … He never even came close to matching the success of this earworm, which hit during a period when St. Louis cats were churning out hits by the codeine-cough-syrup truckload. "Tipsy" played at some point in every black B movie in 2004 and even played in season 3 of The Wire. J-Kwon made music for nearly a decade after his hit that you couldn't name if Powerball winnings were promised to you, and he was last seen in a 2009 YouTube video that's either funny or sad depending on if he's drunk or there's something clinically wrong with him.

2. "Tell Me (What's Goin' On)" by Smilez & Southstar (2002)
Laid over this catchy sample of a Marvin Gaye and Diana Ross duet is a rare hip-hop hit that deals with actual affairs of the heart. The video is a hilarious reminder how much we loved headbands and velour sweatsuits in the early aughts. Rumor has it Smilez created a robust stock portfolio for the duo that would've made them multimillionaires in 2017, but that damn Southstar managed to lose it all in one of Bernie Madoff's early Ponzi schemes. (I'm lyin' about that last part.)

3. "Watch for the Hook," featuring Outkast and Goodie Mob, by Cool Breeze (1999)
My personal favorite on this list. "Watch for the Hook" had me and a bunch of other confused people buy and return Cool Breeze's only album, East Point's Greatest Hit, because the songs were all clean versions … not knowing that he purposely released an album with all the swearing edited out. Cool Breeze was definitely one of the Dungeon Family's weak links, and "Watch for the Hook" probably wouldn't have been a hit without its amazing guest roster.
4. "Whoot, There It Is" by 95 South (1993)
If you were like me and stayed glued to the Jukebox Network in the early 1990s, you might recall the utter confusion from seeing goddamn near the same song made by two different rap bands within the same month. Tag Team's "Whoomp! (There It Is)" was the more successful record, but 95 South's version came first. It just so happened that they were both slappin', capitalizing on the soon-to-fade popularity of Miami bass that Uncle Luke laid the groundwork for at the end of the 1980s. I'm not sure what the story is behind two bands from the same city cutting records so similar to each other, but I'm guessing there will be an Unsung episode about it someday, and I can't wait to watch it.
5. "This Is Why I'm Hot" by Mims (2007)
Mims was a New York rapper who managed to make his solitary mark on a Bay Area beat. It's hard to separate the admittedly dope beat from the fact that this track has the most Fisher-Price My First Lyric Book-ass hook in rap history ("I'm hot 'cuz I'm fly, you ain't 'cuz you not"). Mims dropped two albums and mixtapes that were probably only mercy-purchased by his parents, and seems to have not released anything in the last five years. His flow and voice are entirely unmemorable, so I'm not exactly blown away by the fact that he faded into obscurity.

6. "No Pigeons" by Sporty Thievz (1999)
These niggas basically got lucky by cutting a "male" version of TLC's megahit "No Scrubs," recycling the beat and all. This joint is the #AllLivesMatter of rap hits and would get soundly destroyed by Black Twitter if it came out today. Sporty Thievz themselves, however, weren't terrible rappers; unfortunately, the band didn't bounce back after one of their members was struck and killed by a car in 2001.

7. "Yeah That's Us" by Major Figgas (2001)
The most interesting thing I learned when doing research on this group is that they had beef with fellow Philadelphia group State Property. Which probably makes things a bit awkward for them when they run into each other while stocking the shelves of the automotive section at the local Target.

8. "The Theme (It's Party Time)" by Tracey Lee (1997)
Tracey Lee separates himself from probably everyone else on this list (I'm not taking time to confirm) by being able to claim a different kind of paper: He's a Howard University grad with a law degree who actually works as an entertainment lawyer. Sure, he's still releasing music 20 years after his only hit, for some mystifying reason, but he's likely not going hungry anytime soon. Rappers, take a major key from Mr. Lee: Get a useful degree for when those checks stop coming. Because unless you're in the top 1 percent of rap niggas not rapping anymore, they will stop coming.