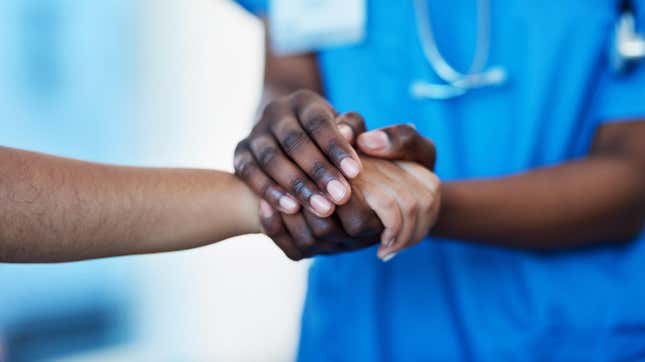 I don't care if you're 10 or 10,000 years old, anyone is capable of violence. This is what got 72-year-old Black woman Sybil Garbow arrested and convicted of assault.
Kelly Rowland and Marsai Martin On Their New Film "Fantasy Football"
Just last month, a Minnesota judge sentenced her to six months in jail and five years probation after she was convicted of felony assault. According to Business Insider, she's required to pay more than $51,000 in restitution and will have to report to Anoka County Workhouse, a minimum-security correctional facility.
But throughout the entire legal process, Garbow has been frustrated with how she's been treated and claims that it is largely due to the color of her skin.
She told Insider, "If I'm the only person of color in an environment, I'm used to it because I've been here since 1973. But it became obvious to me that I didn't have a strong position in this whole situation. It was scary."
Garbow's not entirely wrong when says "I'm the only person of color" in her community. According to the U.S. Census Bureau, Anoka County is 80 percent white and 9 percent Black.
The incident occurred while Garbow was working as a nurse at a mental health facility outside of Minneapolis. She claims that tensions between her and her white coworker, Devlin Stitt, started to rise starting in 2021.
More from Business Insider:
As Garbow tells it, she was disinfecting a desk in an office with a can of aerosol spray when Stitt, who apparently thought Garbow was intentionally spraying her, pushed Garbow in the chest. As Garbow reached with her left hand for the desktop phone to call for help, she says, Stitt used the phone to hit her in the hand. At that point, Garbow said she struck Stitt on the head with the aerosol can and fled the room.
Although Garbow fled the scene, she urged her coworkers to call emergency services for Stitt, who had a laceration on her head. She then left the facility and went to her friend's house. Her friend later drove Garbow to the police station to turn herself in, according to Business Insider.
But in the time since her arrest, she's received help from We Resolve, a nonprofit organization that helps people facing legal troubles.
The executive of the group, Damon Drake, has also claimed that Garbow's race was a huge factor in her conviction and punishment, saying, "With Sybil being Black and the victim being white, it seemed that they were really going to make sure that they taught Sybil a lesson about coming into conflict with a white person or hurting a white person."
He feels that the court would not even listen to Garbow's claim that she acted in self-defense after Stitt allegedly pushed and hit her.