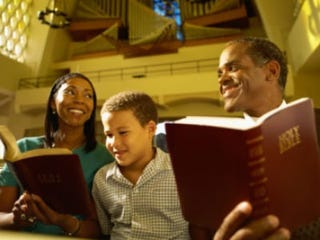 Seven issues the black church won't touch: From unwanted pregnancies to education and unhealthy eating, the Atlanta Post's Anthony Jerrod has a list of seven issues that he says African-American Christians should stop ignoring.
Forest Whitaker Serving Life documentary to debut on OWN: Whitaker is the narrator and executive producer of the new documentary Serving Life, debuting on the Oprah Winfrey Network Thursday at 9 p.m.  The subjects are serving hard time at Louisiana's notorious maximum-security penitentiary in Angola, where inmates care for their own who are near death.
African-American golf pioneers honored at CNN Center: In conjunction with the playing of the 93rd PGA Championship in Johns Creek, Ga., The PGA of America and the U.S. Golf Association are celebrating the extraordinary history of African-American golf pioneers through a special exhibit in the CNN Center Atrium in Atlanta. The exhibit will be open to the public free of charge from Aug. 1 to Aug. 31.
Aid trickles in to Somalia: A Wednesday delivery to Mogadishu was the first airlift of food aid to Somalia since the United Nations declared a famine last week in two areas in the south, with more airlifts to come. The U.N. and humanitarian groups are warning that there is a funding shortfall of more than $1.5 billion and are making urgent appeals for cash to be able to save more lives in the drought-stricken Horn of Africa, NPR reports.
In other news: Central Park Dig: Black Town Unearthed.