(The Root) — 50 Cent is having a bad week. Despite the saying that there is no such thing as bad publicity, the rapper-turned-actor-turned-mogul has managed to prove multiple times over the last few days that the maxim is not true. First he was accused of domestic violence. Now he is accused of being a horrible father.
There are fathers who abandon their children. There are fathers who financially neglect them. But the latest allegations against 50 Cent remind us that even fathers who are not accused of doing either of the above can be just as bad or even worse.
Recent text messages allegedly exchanged between the rapper, whose real name is Curtis Jackson, and his teenage son not only include countless expletives but also show Jackson going so far as to question his son's paternity, coldly telling the boy that his mother was promiscuous — but in much more crass and unprintable language. He then goes on to dismiss the boy as ungrateful for the various items and money Jackson contributed to his upbringing and for Jackson's occasional efforts to see him.
As Chris Rock once famously said of men who brag, "I take care of my kids," that's what you're supposed to do! The boy is Jackson's. He should have contributed to his son's upbringing without expecting a handwritten thank-you note. Last time I checked, parenthood is the wrong job to sign up for if you're in it for the kudos.
This story is yet another powerful reminder of the particular challenges that exist when kids are not raised in intact families — even when the father is wealthy. Often, those who dare to criticize celebrities like Lil Wayne for the impact that their choice to have children with many different women will have on the community at large, as well as for the example it sets, are told something like, "Well, as long as he's taking care of them."
G/O Media may get a commission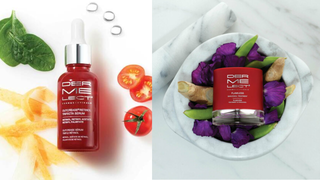 Save $19
Retinol Renewal Kit
Here's the thing: Kids need more than a check. That's the very least a parent should contribute, not the most. Obviously Jackson didn't think that far ahead when he fathered his son, and perhaps his son's mother didn't, either. Now, years later, they are still sparring and their son is still caught in the middle, having never enjoyed the benefits of an intact family.
But hey, at least his dad sent him some cash — although, to his son's credit, the boy replied to his father: "Money ain't everything." Sounds as if the son has more sense than his father does. 
This story is already drawing comparisons to actor Alec Baldwin and the voice mail to his daughter years ago, in which he called her a "pig." The moment raised questions about privacy but ultimately became an international embarrassment for the former 30 Rock star. Today Baldwin enjoys a close relationship with his now-adult daughter, who is often seen by his side at celebrity events. Baldwin proves that parents and kids can come back from dark moments, but while I can't speak for Jackson's son, I can say that I'd forgive someone a lot more quickly for calling me a pig than for calling my mother a whore.
But maybe Jackson's son is a bigger person than I am.  
Keli Goff is The Root's special correspondent. Follow her on Twitter.
Keli Goff is The Root's special correspondent. Follow her on Twitter.