News outlets have been sounding the alarm for months about the potential for new voting laws, passed by Republican state legislatures, to disenfranchise voters. From rules to restrict early voting to bills requiring specific photo ID at the polls, debate has waged about whether they will suppress poor, elderly and young voters alike.
On both sides of the conversation, there has been some hyperbole — either claims that these laws will create no barriers at all, to claims that they're the new Jim Crow. With general elections taking place across the country today, here's our rundown of how voting changes are actually working out, and what you can do to surmount any obstacles.
1. Even when citizens try to abide by the new laws, they can face roadblocks.
You've likely heard the story of Dorothy Cooper, a 96-year-old black woman in Tennessee who tried to comply with her state's impending photo ID requirement for voting. Last month she went to a DMV with her birth certificate and other documents but was denied an ID because she didn't have her marriage license. When her face and name made national news for weeks, the state acquiesced and issued Cooper the required identification, but data suggest that many others will be affected by new voting laws.
"Those who are pushing voter ID laws have claimed that they don't have any effect on people who want to vote, but I think we're just seeing the beginning of stories like this because we're just seeing the beginning of these laws on a large scale," said Lawrence Norden, deputy director of the democracy program at the Brennan Center for Justice at the New York University School of Law.
For example, in October another elderly Tennessee woman, 91-year-old Virginia Lasater, couldn't get photo ID because she was physically unable to stand in a long line. And in September, Wisconsin Department of Transportation employees were instructed to not to tell residents that they can receive a free photo ID under the state's new voting law, unless the individual specifically asks about getting one for free — forcing unaware residents to purchase IDs for $28 in order to vote.
G/O Media may get a commission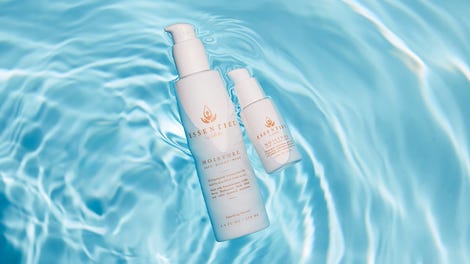 20% off
Essentiel by Adele
2. Not all voting laws are created equal.
Although different voting changes around the country have been lumped together in most reports, some of the proposed laws are far less draconian than others. Rhode Island, for one, won't require photo ID for the 2012 election, and after that the state will allow any form of photo ID at the polls instead of strictly limiting voters to a certain kind. The law in Michigan is mitigated by allowing voters who show up without photo ID to still vote a regular ballot if they sign an affidavit.
In other states, however, the changes are inflexible to the point of suppression. Wisconsin will exempt military and overseas voters but not elderly or disabled voters. Texas will allow a concealed-handgun permit to be used as ID but not a student ID, even from a state institution. "For the people that would have the most difficulty getting this kind of ID, these states aren't making any kind of exception," said Norden.
3. Some members of Congress are pushing back.
Last week U.S. Rep. Keith Ellison (D-Minn.), chair of the Congressional Progressive Caucus, introduced two bills — one to make Election Day registration available nationally, and the other to prohibit photo ID requirements for voting. Even though these bills will go nowhere in this Congress, such steps are still important.
"Most people around the country don't know that this is happening, and Congress can amplify obstacles that others are pointing out," said Norden. "The benefit of having bills like this introduced is that it starts getting the public aware of these issues so that they can not only fight back but also not be caught by surprise on Election Day and find that they can't vote, when previously they would have been able to."
4. The Justice Department will speak their piece this month.

Texas, South Carolina and Alabama must have changes to their voting laws precleared by the U.S. Department of Justice, as stipulated by the Voting Rights Act of 1965, so in those cases the feds will be weighing in on whether they have a disproportionate impact on certain groups. The verdict on Texas and South Carolina will be in at the end of the month. "The decision will be very telling in terms of where DOJ is going to fall on these laws as we see more of them," said Norden. He adds, however, the Justice Department's take won't necessarily be the final word because states can take their laws to federal court for further review. "But it's a crucial first step in figuring out how many of these laws stand."
5. Regular people can do something about it, too. In some states, they already have.
Instead of focusing only on the injustice, let's talk about the solutions. "Other than Florida and Iowa, where they essentially have a permanent disenfranchisement of people who were formerly incarcerated, none of the new laws that have passed should make it impossible for anybody [else] to vote. They just make it much more difficult," said Norden. The Brennan Center for Justice's new study, Voting Law Changes in 2012, includes an appendix detailing which laws have passed in each state and what voters must do to surmount potential obstacles.  
And remember, in most states these laws haven't passed yet, so residents can still push back. In some states, an informed populace has already defeated restrictive voting laws passed by their legislatures. Residents in Maine and Ohio, unhappy with laws that reversed Election Day registration and reduced early voting, collected enough signatures to put the question back to the people in a referendum election. In both cases, the laws were overturned.
"I think there is some disgust among people that the way we run our elections has become so politicized," said Norden. "People are realizing that it seems to be more about 'How do I help my side win?' instead of ensuring that everybody who is eligible to vote can vote."
Cynthia Gordy is The Root's Washington reporter.