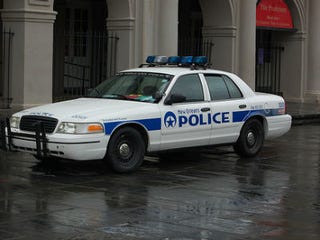 Five ex-cops sentenced in Katrina shootings: Five former New Orleans police officers were sentenced Wednesday to prison terms ranging from six to 65 years for their roles in deadly shootings of unarmed residents in the chaotic days after Hurricane Katrina. The judge lashed out at prosecutors for two hours on their handling of the case, the Associated Press reports.
Did these desserts and toys inspire Minaj's style? This gallery of photos from Slate might convince you that they did.
Racial tension: Is Sanford the new Selma? The death of Trayvon Martin has given the small Florida town a bad name, Davie Weigel reports.
Disgruntled fans leave Lauryn Hill concert: The Urban Daily reports that Hill left the stage at one point during a Cape Town performance and complained of sound problems that prevented the crowd from hearing her properly — but many disappointed audience members lost patience and left.
Like The Root on Facebook. Follow us on Twitter.