Common gives a breakout performance in Luv, which premiered at the Sundance Film Festival in Park City, Utah, last week. The film is a coming-of-age story about a very impressionable 11-year-old boy. Common plays his uncle, who has just gotten out of prison and takes charge of the boy for the day.
The entertainer had a busy week at Sundance mingling with other celebs and fans; he even found time to get onstage and rap. Meanwhile, he is continuing to promote his latest album while going into his second season working on AMC's Hell on Wheels, in which he plays an ex-slave.
He talked to The Root about how he's looking forward to doing more quality films and stepping up his role as a producer, and how he wants to be "one of the greats."
The Root: How did you get involved with Luv?
Common: I got the script and really thought that Uncle Vincent was a strong character for me to play. This is a man in pursuit of a dream. He wants to do something for himself and take care of his family and be a man. He wants to be responsible and do good in society and achieve something in life.
G/O Media may get a commission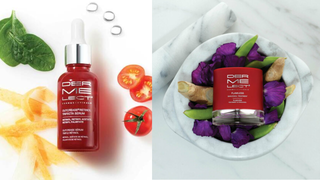 Save $19
Retinol Renewal Kit
I thought that was a great character to play because he has so many obstacles that he is going through, especially when it comes to taking care of his 11-year-old nephew. I look for roles that I can really do something with as an actor. Once I met the director, Sheldon Candis, and saw how passionate he was I really wanted to be a part of it.
TR: You are not just the lead in Luv, you also signed on as a producer — your first time in this role. Why?
C: I thought I could bring some things to the table as far as connecting everyone together. Also, I thought I could add my perspective when it came to some of the artistic decisions on the film. One of my goals is to have my production company, Freedom Road, do well and be incredible, so this was a great beginning for me.
C: I was honored, I was grateful. Anytime you have Danny Glover, Dennis Haysbert, Charles Dutton, Lonette McKee, Michael K. Williams, that's a great cast. Glover is legend. It wasn't really daunting. I have been studying acting for a long time. Even though I know I am a baby at it, I love the challenges and the opportunities to be able to learn from these guys and work with these guys and bring whatever I can bring to the table.
I don't think I am scared of any challenges artistically. When it comes to acting I just believe in myself. I know I have a long way to go and I have to grow and get better. But I want to be one of the greats, so I look forward to those opportunities to work with actors of their stature.
TR: Your daughter asked you why you are always taking on these gangster roles and if you were hoping to get away from it. But is that a compromise that you have to make when you see a great role come along, such as your part in Luv?
C: I look at the role more than anything. Just because somebody is in the gangster world doesn't mean they are not a human being. That's one reason I take on these roles.
I was told by a teacher of mine that in acting, you can heal people; you can inspire people through acting. So I'm hoping that when I take on these roles of killers, that somebody can see a human being sometime, can see a former convict wanting to do better in his life. They can relate to that and say that guy up there might have done wrong in his life, but I can see him wanting to do better. I feel for that person, that character, because I think he really wants to do better.
I think that's my duty and responsibility as an actor, to make whatever character I choose be a human being and have people relate to that human being. I look at the character and see what can I do with it. If it's one-dimensional, then I usually won't do it.
More interviews from the 2012 Sundance Film Festival:
4 Questions With Spike Lee at Sundance           
4 Questions With 'Red Tails' Breakout Star at Sundance  
Julie Walker is a New York-based freelance journalist. Follow her on Twitter.