Actor, director and producer Bill Duke, whose latest documentary, Dark Girls, has generated lots of buzz, was a constant presence at the American Black Film Festival in Miami last week. He was happy to share his thoughts on African Americans and film.
The Root: What's happened to black film since the heyday of the 1990s?
Bill Duke: I think a lot of things have happened, from reality TV, the economy, the shifting paradigm from film to media, and the fact that our relevance is not the same as it was. The spectrum of content exposing our overall culture is no longer there. I don't blame anybody.
I think we have to begin to understand that we are not in the movie business anymore — we are in the media business. And how do we adjust to that? How do we get into games, virtual worlds, webisodes and all the new things coming out? We have to understand that no one is going to save us. We have to go and get it.
TR: What's your favorite black movie?
BD: It's hard because I have so many.
TR: What are you working on right now?
BD: I am working on a lot of things. Right now I'm working on a virtual-world project, a game called Holy Land. We have already signed a deal for this virtual world game. I'm also working on a project called Dark Girls, which is online. It's a documentary that explores the impact of Western standards of beauty on other cultures, and specifically dark-skin women and our culture.
G/O Media may get a commission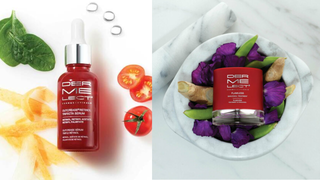 Save $19
Retinol Renewal Kit
TR: Where do you fall on the Spike Lee versus Tyler Perry debate about black films?
BD: Spike and Tyler obviously have their different points of view. But we need to talk about something that transcends that. It's not about someone's taste here or there, but how we are going to survive in the media business when we are still thinking we are in the film business.
Like The Root on Facebook. Follow us on Twitter.  
More from ABFF:
4 Questions With Michael Elliott.
4 Questions With John Singleton.
4 Questions With Keenen Ivory Wayans.