In an effort to clean up the white community, federal and state authorities in Florida have arrested 39 members of white supremacist gangs and confiscated guns, explosives and even a rocket launcher in what may stand as one of the biggest racist thug gang's mass arrests until the end of the Robert Mueller investigation.

But don't call them terrorists.
Dubbed "Operation Blackjack" (because they always give it a tough, white name. There's never a bust with a scary black name like "Operation Potluck Potato Salad" or "Operation My Girlfriend Just Texted 'We Need to Sit Down and Have a Talk,'" ) the U.S. Attorney's Office for the Middle District of Florida announced that 39 members and associates of the United Aryan Brotherhood and Unforgiven gangs were arrested on gun and drug charges stemming from narcotics and arms dealing in Pasco County, Fla.
Law enforcement officials recovered high-powered guns, several pounds of meth and fentanyl, a rocket launcher and at least two pipe bombs as a result of a three-year investigation that ended with charges including possession of weapons by a convicted felon; possessing with the intent to distribute heroin, possessing and distributing methamphetamines; possessing and distributing fentanyl; and possessing a firearm in furtherance of a drug trafficking crime.
The investigation was a partnership between the United States Attorney's Office, the State Attorney's Office for the Sixth Judicial Circuit, the Bureau of Alcohol, Tobacco, Firearms and Explosives (ATF), and the Pasco Sheriff's Office. The cases will be prosecuted by the U.S. Attorney's Office's Violent Crimes and Narcotics Section.
G/O Media may get a commission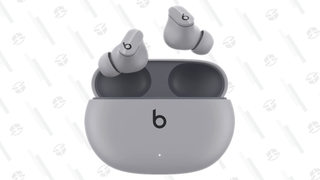 Thirty-nine-year-old Richard Mormon was caught with two pipe bombs and police also recovered a rocket launcher, according to WFTS. The Unforgiven gang is a well-known white supremacist organization in the Florida prison system, according to the Anti-Defamation League. The Aryan Brotherhood is known as much for their meth as they are for their ideology. The Southern Poverty Law Center notes:
The Aryan Brotherhood was formed at the San Quentin State Prison in California in 1964, organizing defensively against a violent black prison gang, the Black Guerilla Family, and becoming the first major white supremacist prison gang in the country in the process. Its original membership was largely Irish bikers who initially called themselves the Diamond Tooth Gang because members wore shards of glass in their teeth. But after merging with other white cliques in San Quentin, they renamed themselves the AB. Today, the gang operates both inside and outside prisons, and although it clearly has a white supremacist ideology, it is above all a criminal enterprise. Given the choice between making money and showing their racism, members virtually always go for the cash, meaning the gang has often worked with Latino and other gangs for profit.
The Root reviewed 10 different media stories that reported this sting.
None of them called the suspects "terrorists."