Like many of us, I spent various moments yesterday reading mixed reporting on the status of Bushwick Bill, member of pioneering Houston rap group, Geto Boys.
A few weeks ago, we were all met with news that Bill, born Richard Shaw, had been diagnosed with stage 4 pancreatic cancer. When the news came last night that he'd succumbed to his cancer, a wave of sadness came over me. When I started this 30 Days of Musical Blackness series, I intended to include Isaac Hayes' song, "Hung Up On My Baby," the music that includes the sample used for inarguably one of the best hip-hop songs of all time, Geto Boys' 1991 song, "My Mind's Playing Tricks On Me." Considering the passing of Bushwick Bill, it seems only appropriate to couple them together.
Geto Boys, "My Mind's Playing Tricks on Me" (1991)
I still remember the first time I heard, "My Mind's Playing Tricks On Me." I was in sixth grade and on the U2 train line heading home from Frankfurt American Middle School in Frankfurt, Germany, when a friend of mine handed me the headphones and I heard that infamous guitar lick and then Bushwick's famous verse, "This year, Halloween came on a weekend...," came through. I'd never heard of Geto Boys before, but I asked my boy for that tape and the rest is history.
Built on a sample from Isaac Hayes, "Hung Up On My Baby," and produced by Scarface himself, "My Mind's Playing Tricks On Me" is famous for its look at depression, paranoia and death. It is also one of the few songs that I think is impossible not to like, despite its content. From the beat, the rhymes and the life imbued into the lyrics, it's literally exactly what most of us old heads always claim to want from hip-hop.

Have you ever heard the original sample though? Isaac Hayes, the legendary Stax Records artist, was tasked with creating the soundtrack for the 1974 movie, Three Tough Guys, and did he ever put his foot all in it. But the crown jewel is the song "Hung Up On My Baby." I realize this series is built upon songs that I personally love and think are dope, but this song is in a league unto itself. It is beautiful. You will recognize the Geto Boys sample right away, but this song plays out in several movements and goes big and small and, lawdt, is one of those songs that even if I wanted to, I couldn't think of a single way this could have been made better. Isaac Hayes was one of the best composers and arrangers ever, and his catalog is full to the brim with creations we all know and love. So, I can't even say "Hung Up..." is one of his best, but it is perfect all the same.
G/O Media may get a commission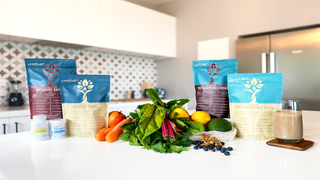 Issac Hayes, "Hung Up On My Baby" (1974)
The Geto Boys took a song that was pretty joyous in "Hung Up..." and stayed true to its sound while flipping it on its head to make a song that dealt with the negative inner workings of the mind. It just worked and that's why "My Mind's..." is a revered hip hop song. I listen to "Hung Up..." in my car on full blast because it also knocks and sounds good ridin' down the block knockin' pictures off your wall. So today, we're celebrating Bushwick Bill, legendary member of the Geto Boys and Isaac Hayes, the creator whose original composition made us all fans of Bushwick.

R.I.P., Bushwick Bill.