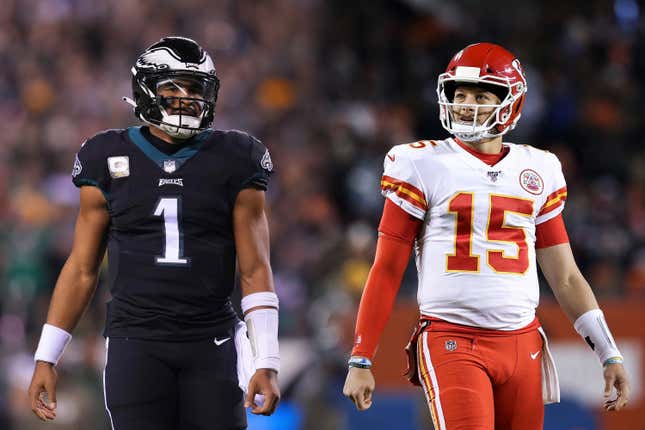 About a month ago, the NFL convened a call with reporters who have consistently followed the league 's travails with race. With the playoffs coming up, the league wanted to get ahead of coaching controversies surrounding race, which were a huge deal in the previous offseason and kept festering through the season.

One former head coach filed a class action lawsuit arguing that the league systemically prevents Black coaches from ascending to top sideline jobs, and two other former coaches joined him. Another coach, this one white, is suing to find out who leaked a trove of racist emails he sent on a group thread that included other NFL execs, wanting to know why his were the only ones that went public.
The NFL has a race problem
By the time of January's media call, Brian Flores and Steve Wilks, two of the three coaches in the class action lawsuit, still hadn't found HC jobs, despite several openings (As of this writing, Flores and Wliks had accepted defensive coordinator gigs, Flores in Minnesota and Wilks with the 49ers). The Houston Texans had fired Lovie Smith after one year, making him their second consecutive Black head coach to get the ax; they've since hired DeMeco Ryans, their third Black head coach in a row. And the NFL wanted fans and reporters to know it was doing more: It had distributed an "Equitable Hiring Guide" to teams that included best practices they could use as they considered both coaching and general manager hires. It was also keeping a "ready list" of 5,000 coaches and front office talent from both the college and pro ranks that teams could use, a step toward eliminating the excuse that a pipeline of diverse candidates didn't exist. It had gone beyond the much-maligned "Rooney Rule" which requires all team personnel involved in hiring to be inclusive, expanding it to include requiring interviews with nonwhite and women candidates for quarterback coaching roles, whereas previously the rule had only applied to head coaching and coordinator jobs.


Is the NFL's diversity effort real?

In a vacuum, the NFL's diversity efforts look a lot like what any entity from Corporate America might do when under fire about racism in its hiring or business practices. Wells Fargo's fines over predatory mortgages, for example, didn't carry the emotional fervor of millions of rabid fans, nor was executive-suite support for kneeling a litmus test for which side of America's culture wars you stood on. The Super Bowl, on the other hand, is the climax of the past year of millions of fans' irrational fever dreams, and this season in particular, the NFL had hoped that its marquee event might prove that it has, indeed, made racial progress.


This Super Bowl features, for the first time, two Black quarterbacks. One of those players, Philly's Jalen Hurts, has built a brand with the help of a team of women running his business affairs. The league also now has a team (though not one playing in the championship game) with an ownership group that includes Black elites like finance exec Mellody Hobson, former Secretary of State Condoleezza Rice and Formula One driver Lewis Hamilton. It even blackened up the halftime show, bringing in Rihanna, who once shunned the NFL over its treatment of the still-blackballed Colin Kaepernick, as the headliner. There's an easy argument that this Super Bowl will easily be the NFL's culturally Blackest moment in recent memory.

But whether that's enough to make fans, players or the coaches still looking for a good opportunity forget what's happening in the background? Well, that's another story.