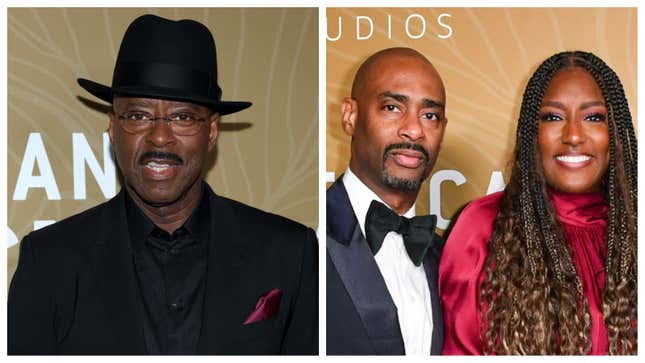 On Sunday, the 2023 American Black Film Festival (ABFF) Honors took place, live from the 1 Hotel West Hollywood in Los Angeles. The fifth annual festival celebrates Black artists who have made significant contributions to American entertainment through their work as well as those who champion diversity and inclusion in Hollywood.
"Too Black" or "Not Black Enough": W. Kamau Bell on the Politics of Black Identity
Honorees of the night included Kerry Washington (Excellence in the Arts Award), Janelle Monae (Renaissance Award, Kasi Lemmons (Eve's Bayou, Classic Cinema Award), Courtney B. Vance (Excellence in Arts Award), and Charles D. King (founder/CEO of MACRO, Industry Leadership Award.)
Ahead of the night's festivities, Vance, King and his wife, Stacey Walker King (Chief Brand Officer of MACRO), spoke to The Root about the future of Black film and what they're most excited to see coming down the pipeline.
"I'm excited to see us. The fact that we can tell our history, it's us telling our own stories. And Black Panther has shown the world, as did People v.s. OJ that there's money to be made in the country and overseas in chocolate," said Vance. "So I'm grateful that folks are realizing, want to see, and realizing that they need to see all kinds of—just like with white folks—that there are all different shades and colors and stories to be told. Same with us, there are all different shades of us and who we are. We're not a monolithic group. We're different. We're a diaspora. And there's a diaspora of experiences of who we are. So I'm just grateful that the focus now is on storytelling."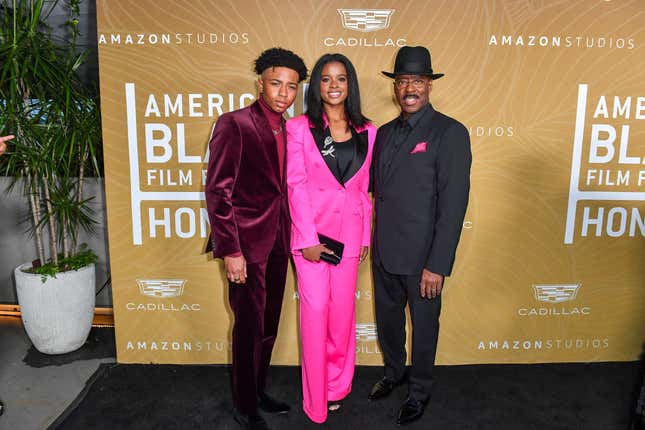 Walker-King echoed similar sentiments: "I'm just excited about more of our stories being told and being told by us. Full stop, that's it. I just think we have such an incredible opportunity, so many platforms right now to tell our stories and I'm just elated about that. I grew up in Texas, I was a little nerdy Black girl and [I've] definitely been thrilled that there are stories about nerdy Black girls like me."
Added King, "What I'm excited about [for] the future is thinking about not only how we continue to tell our stories domestically, but also on a larger scale with an international, global lens. A lot of what we've done so far has been domestically driven, they've been more independent cinema. We have a film coming out this summer called They Cloned Tyrone, which is really dope, great sci-fi with a twist story that I believe will really speak to the culture."
Other guests of the night included Jonathan Majors, LaKeith Stanfield, Cedric the Entertainer, Yvonne Orji, Nicole Avant, Boris Kodjoe, and more.