I fell in love with Taraji P. Henson when she played "I know who stole my car, Jody!" Yvette in Baby Boy. Her character was the perfect blend of attitude and vulnerability, while playing a woman who was doing the most to make her man 'do right.'
Over the years, Taraji played a ton of roles and began to become more and more known in the mainstream world. However, she never changed her style, her flow, or her persona.  In interviews she was always funny, down-to-earth, and just real.  Southeast D.C. stand up!
She finally got the role of a lifetime playing Cookie in Fox's Empire. You know Empire. It's the show everyone's watching and if you're not watching you're bragging about not watching. Taraji playing an animal print wearing, straight out a 90's Lil' Kim video, don't take no shit won't be no shit Cookie has you wondering if she's doing any acting at all. Like where does Taraji end and Cookie began? The lines seem blurred for sure.
But everything was made clear when Taraji presented Regina King with an Emmy award on Sunday. Taraji, in the spirit of sisterhood and all that is holy, stood on that stage and clapped furiously while letting out a single yasssss in front of a majority White audience. That's when I looked up from my TV and was like, "Oh Taraji is a real one."
Not only is she a real one, but I've decided that she is the ultimate homegirl. The epitome of ride or die. The definition of sisters are doing it for themselves.  The one you want by your side when things are going left and totally sideways.
G/O Media may get a commission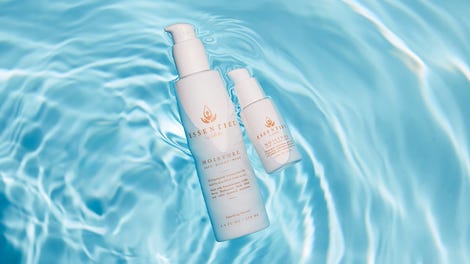 20% off
Essentiel by Adele
Here are a few things I think Taraji would do for you if she were your homegirl:
1. Do a popup/drive by with you to your man's house: You know she is just a phone call away and ready to roll up with you to your man's house unannounced because something ain't right. And she won't ask any questions.
2. Be the Salt to your Pepa at a 90's Reminisce party: She'll be right there in her bamboo and gold chains (she might even have that asymmetrical haircut) reenacting the 'Push It' video.
3. Make you take Henny shots to lament your break up: While yelling fuck that nigga the whole time. Cause you know she's drinking that brown.
4. Cuss someone out on your behalf: Carryout messed up your order and they don't care? She's cussing them out for you. A customer service representative tells you that you can't get a refund? Hand her the phone right now so she can tell them what they not fina do.
5. Help you bust his car windows or slash his tires with you: You know she has her own tools at the ready so she don't have to get ready.
6. Fry your chicken hard when you're going through a hard time: And also make some mac and cheese and cornbread to help get you through.
7. Literally cut a motherfucka for talking across the table during Spades: Don't try her. Ever.
8. Publicly hate that person on your behalf: Maybe it's your coworker. Or your sister-in-law. Or your man's "best" female friend. You don't like them, but you can't make it apparent that you don't like them. But Taraji can. And she will. She will take all your stories, channel them, and turn them into a delicious rage on your behalf.
9. Help you cut up, burn, or bleach his clothes: Without hesitation or question. Notice, that Taraji asks no questions.
10. Help you pack: When you do decide to leave that no good dude, Taraji is there helping you pack your stuff and taking some of his shit too. Cause you earned it, girl.
11. Cheer for you or your child at graduation even though they said please hold your applause: What?! You don't tell Taraji to hold her applause. Is you serious?! Do you know what it took to get us here?
12. Fight that ho: In the club. In the street. At a house party. In jeans. In stiletto pumps. In a bonnet. If she sees your man out with another chick, she's fighting her. If there's a ho who's trying y'all, she's fighting her. She's taking off her earrings and she's not asking no questions.
13. Fight that nigga: Especially if he hits you first. She's fighting him.
14. Have y'all be the only two on the dance floor: Imagine walking into a spot where music is playing, but nobody is dancing. Taraji is definitely doing a 'this is wack' face, then saying it out loud, and then pulling you on the dance floor to get the party started. And that's when the fun would begin.
15. Pull tissues out her bra during your wedding: As your maid of honor, she's got everything you need to get you through your big day.
16. Make you a 'Help Get You Through Your Breakup' Mixtape: Replete with Mary J. Blige, Keyshia Cole, Erykah Badu, and K. Michelle.
17. Make you a 'Ok Get Over That Nigga' Mixtape – Replete with Trina, Lil' Kim, Kanye West, and Beyoncé.
18. Let you cry: Without judgment.
19. Take you out for drinks: Because it's your birthday. Because you got a promotion. Or a raise. Or bought a house. She's taking you out for dranks, and she's telling the whole bar about your accomplishment so they can buy you shots. Of Henny.
20. Tell you she loves you, she's got your back, she's proud of you: And you know she means it.
Diana Veiga is a Spelman woman, a DC resident and a freelance writer. Her work can be found at: Clutch, For Harriet, xoJane, and The Root. When not writing and being all official, Diana is a single Black female addicted to retail who also loves to drink Stoli, throw house parties, and quote Outkast.