Two Toledo, Ohio, men have been arrested after allegedly beating up a man because of his race, Cleveland.com reports.
Charles Edward Butler, 33, and Robert Allen Paschalis, 25, both face charges of felonious assault, while Butler is also charged with ethnic intimidation. The men were arraigned Tuesday, with Butler being held on a $75,000 bond, and Paschalis on a $50,000 bond.
According to ABC 13, the attack occurred in broad daylight after the men pulled up next to the victim, Adrian Williams.
"Two guys pulled up in a pickup truck and called me a [f—]. Then they rode down this way like they were about to turn around," Williams told the station.
"The two guys jumped out of the truck and called me a racial slur. They called me the n-word. When he jumped out, I grabbed a bat out of my truck hoping that they would back up and go about their business," he added.
G/O Media may get a commission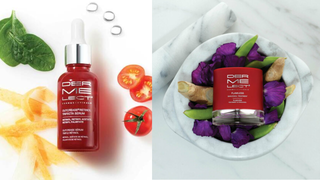 Save $19
Retinol Renewal Kit
However, according to the report, the men did not go about their business, instead grabbing a broomstick and repeatedly hitting Williams as he tried to fight back.
"The guy was just pounding on my head," Williams said.
Cleveland.com reports that Butler is accused of swinging the broom at Williams, hitting him in the head, while Paschalis is alleged to have repeatedly punched him. The beating was caught on surveillance video from a nearby business, according to ABC 13.
Williams said his eye socket was fractured and he was left with bruises all over his body. According to Cleveland.com, he had to be treated at St. Vincent's Hospital for a broken orbital bone and damage to his right eye.
"It just caught me totally off guard. I have never seen these guys in my life," Williams told ABC 13.
Butler and Paschalis are set to appear in court again June 2.
Read more at Cleveland.com and ABC 13.