It seems as if you can't just beat up a man at a traffic stop even as a law enforcement officer. Two Georgia police officers who authorities say were involved in the assault of a man during a traffic stop—where one punched the man as his hands were raised, and the other stomped the man in the head as he was handcuffed—were fired Thursday.
Yes. Fired.
According to the Associated Press, the Gwinnett County Police Department announced Thursday that Master Police Officer Robert McDonald violated department policy and the law after video surfaced that showed McDonald assaulting his victim—identified as Demetrius Bryan Hollins—while assisting a supervisor who had called for backup during the traffic stop at 4 p.m. Wednesday.
Several hours later, authorities announced that the supervisor, Police Sgt. Michael Bongiovanni, had also been fired after another video surfaced of him punching Hollins in the face as Hollins had his hands in the air.
G/O Media may get a commission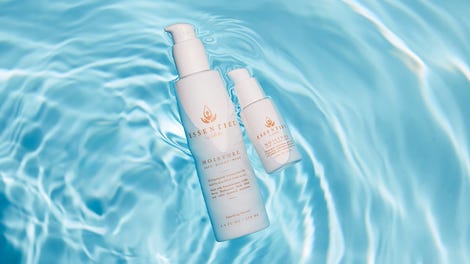 20% off
Essentiel by Adele
"We acknowledge that the actions of these two officers have implications that will be felt for some time," a Police Department statement read, according to AP. "However, we also believe that our decisive action in terminating both officers speaks volumes about what is expected of each officer that wears a Gwinnett County police badge."
The department has also opened criminal investigations into the behavior of the two officers. Results will be turned over to the county district attorney, who will then decide whether to bring criminal charges in the cases.
It was Bongiovanni who pulled Hollins over in Lawrenceville, Ga., just outside of Atlanta. A video filmed by a witness inside the vehicle behind the encounter shows Bongiovanni punching Hollins as he tries to stand with his hands up after getting out of the car, police confirmed.
The other video shows Bongiovanni yelling at the suspect and handcuffing him, before McDonald shows up and stomps Hollins in the head.
Hollins, 21, was seen in his booking photo with a bloodied nose and lips.
Read more at the New York Daily News.