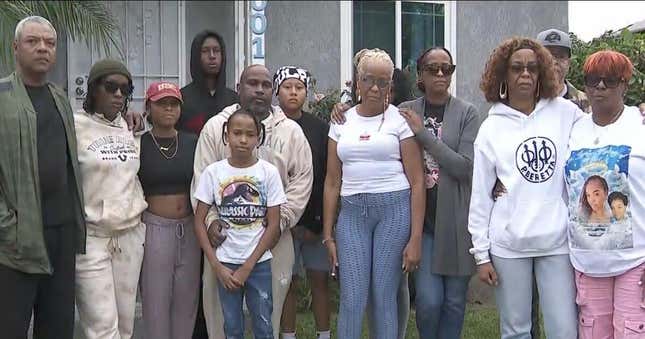 On Saturday, authorities confirmed that two Black female models were found dead inside their apartments in downtown Los Angeles within the last week. Maleesa Mooney, 31, died on September 12. The LAPD shared that they are investigating Mooney's death as a murder.
"Dip The Pen In Your Own Blood": How To Find Success As An Author | Securing the Bag: Part 2
Nichole Coats, 31, died on September 10. However, the LAPD and the L.A. County Department of Medical Examiner-Coroner stated that Coats' death is not being considered a homicide. It is unknown if there is a connection between how the two women died.
However, relatives of Coats told KTLA that they believe she was murdered. "This is senseless and I want some answers because my daughter is gone," said Sharon Coats, Nichole's mother. "And it's not fair. I want everybody to find out who did this to her. She shouldn't be gone."
May Stevens, Coats' aunt, says the gruesome way her niece was discovered implies foul play despite what authorities say. "I believe it was murder, I really do. One of her legs was up in the air in a kicking position. That's not somebody who just laid in their bed and died," Stevens said.
Lt. Ricardo Lopez, who works for the coroner's office, verified the date and location of her death. He also said Coats' death is under "active investigation." Lopez stated "the cause of death is deferred so we don't have any cause of death to give you at this time. … That's subject to change, but at this time, no."
However, Sharon Coats remains adamant about discovering exactly what happened to her daughter.
"I don't know who she went out with or what transpired there," she said. "I have no idea but I'm going to find out. So if you're out there, you're going to get caught. You're messing with the wrong person."