A 16-year-old girl was found guilty of second-degree murder Monday in the stabbing death of an older teen during a fight at a Southeast Washington, D.C., bus stop, the Washington Post reports.
On the morning of March 22, a fight broke out between the 16-year-old and 18-year-old Amanjanea Whitley. The teens had reportedly had another run-in in the weeks before the fatal fight, and their families lived near each other in the Simple City neighborhood.
Lawyers for the 16-year-old tried to argue that she had acted in self-defense, protecting herself and her unborn child, when she fatally stabbed Whitley. The 16-year-old, who has another child, was six months pregnant at the time of the incident.
However, the judge rejected the argument, the Post notes.
Prosecutors say that Whitley, who was unarmed at the time, had only yelled at the younger teen, telling her that she wanted to fight. Whitley also told the younger teen that she was going to kill her and her unborn child, prosecutors acknowledged, but it was the 16-year-old who escalated the incident.
G/O Media may get a commission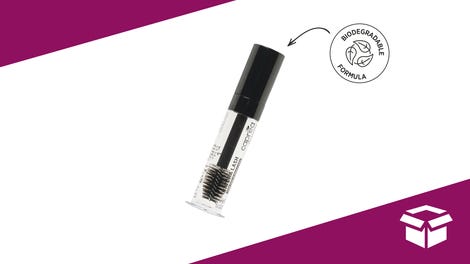 It's $8
20% Off Lash + Eyebrow Serum 2.0 - Caprea Beauty
"[Whitley] was only armed with her words," Michelle Hersh, with the D.C. Attorney General's Office, said during closing arguments, according to the Post. "She should not have died because of her words."
During the verdict, D.C. Superior Court Judge Kimberley Knowles emphasized that although it was Whitley who started the argument, it was the 16-year-old who pulled the knife and followed Whitley to a grassy area where the fight began.
"When she got up from that shelter and walked to the grassy area, she lost her right to ­self-defense," Knowles said.
According to the Post, the 16-year-old started carrying the knife in February after another incident with Whitley and others. It was never made clear what the teens were fighting about.
Whitley died of a 3-1/2-inch stab wound to her heart, which was the length of the blade on the teen's knife, the medical examiner testified. Whitley was also stabbed in the back during the incident.
According to the Post, sentencing in the teen's case is scheduled for Nov. 18. She could be placed on probation or committed to the Department of Youth Rehabilitation Services, where she could be held a maximum of five years, until she turns 21.
According to the Post, although Whitley's parents were happy with the verdict, they remained dissatisfied because the teen was not charged as an adult.
"She only faces five years. Five years for killing someone. I will never get my daughter back. I have to visit her at her grave site and she only faces five years. That's foul," Whitley's father, Sandy Gilbert, said.
Read more at the Washington Post.