It was a painful Mother's Day for one Chicago grandmother who lost her grandson the same way she lost her son four years ago, by gunfire, the Chicago Tribune reports.
Vaughn Holeman, 15, was standing on West 116th Street in the violence-ridden city when a car drove past him and shooting began. The teenager was hit twice; once in the chest and once under the arm. He was pronounced dead half an hour later at a hospital, the news site reports.
"He went just like his father, he got shot twice.  I don't believe this. On Mother's Day," Corliss Holeman, Vaughn's grandmother, told the Tribune.
Authorities believe that a gunman in the car hit the teen, but they have taken into custody an older boy who was with Vaughn at the time of the shooting, believing that he may have shot Vaughn while shooting at the car.
"We heard one of his friends held him in his arms until the paramedics came," Vaughn's grandmother said. "He heard his last breath." 
G/O Media may get a commission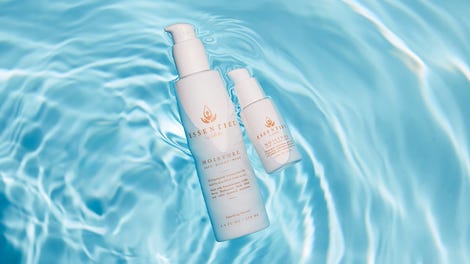 20% off
Essentiel by Adele
Vaughn's father, who was also named Vaughn Holeman, was killed in February 2010.
"Somebody walked up to him on 79th and Halsted and just shot him twice," Corliss Holeman said. "No one was ever arrested and no one answered for his death.  My grandson never recovered from that." 
Ms. Holeman described her grandson as a "typical teenager," but acknowledged that his family had noticed the young boy being drawn into the streets.
"We tried to help him," she said.  "I just don't know what really happened and I will never know because my grandson is not here to tell me." 
Read more at the Chicago Tribune.