The Mississippi Department of Corrections has asked the FBI to help investigate the deaths of 15 inmates who died under their watch in August, according to CNN.
Initially, information was released this week that 12 people had died in custody but that number rose to 14 when two names were added to the list on Thursday and finally to 15 when one more was named Friday.
In a statement, Pelicia E. Hall, MDOC commissioner, said the department is investigating the issue:
"While we believe that most of the reported deaths during the month of August are from illnesses or natural causes, such as cancer and heart disease, based on available information, we are seeking assistance from others outside the department in the interest of transparency," Hall said in her statement.
The MDOC hasn't given details on why the deaths occurred.
Here is more on this story, per NBC News:
In response to questions about the August death toll, Mississippi Gov. Phil Bryant, a Republican, told reporters Wednesday that there would be "complete transparency" and asked for patience from inmates' relatives while state and federal agencies investigated. Official autopsies are expected to take months, because the state's medical examiner has a deep backlog.

But grieving relatives are not inclined to be patient, and even with the promise of a broader investigation on Friday, transparency isn't what the state has offered this week, critics say.

Hall, the corrections commissioner, said in a statement Tuesday, when 12 deaths had been disclosed, that the number "is not out of line with the number of deaths in previous months."

But the department did not respond to requests for data supporting that claim. The most recent data collected by the federal government shows that Mississippi averaged 51 inmate deaths per year from 2001 to 2014 — or an average of about four deaths per month. Mississippi's annual prison death rate during that period was 324 per 100,000 prisoners, higher than the national rate of 255 over the same period.
G/O Media may get a commission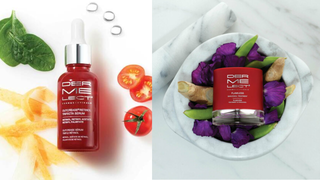 Save $19
Retinol Renewal Kit
Meanwhile, families of the inmates are seeking answers.
One of the deceased, Nicole Rathmann, was supposed to come home this week after serving six years on a drug conviction, according in NBC News. She was buried instead.
Rathmann, 33, died Aug. 23 at a hospital in Jackson. Her family says they have not gotten an explanation about her death.
"I know my daughter was no angel, but she was the responsibility of the state," Kent Rathmann, who lives outside Chicago, told NBC News. "She was an addict. They didn't help her."