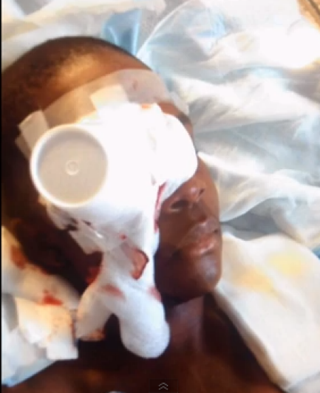 Gama Droiville was just walking with his aunt on Flatbush Avenue in Brooklyn, enjoying the first day of spring break on Monday when a gunman started shooting on the busy street, a stray bullet hitting Gama in the back of the head, the New York Post reports.
The shooter's target was reportedly a man who was getting out of a cab. Gama and his aunt tried to run away when the shooting started, but the 13-year-old was struck.
Gama is expected to survive after being stabilized at the Kings County Hospital Center, but his father fears that the boy might lose his sight.
"The doctors told us that it was a blessing that he is alive because it could have been worse," Jimmy Marcel told the New York Post in a separate report. Marcel told the Post that his son was doing fine and was alert.
According to the Post, the shooter was described as a black man in his 20s. The target of his attack, an unnamed 24-year-old male was hit in one leg and was being interviewed by detectives.