(The Root) — To say that Brooklyn, N.Y., author Ayana Mathis has made an auspicious debut with her critically lauded novel, The Twelve Tribes of Hattie, is a gross understatement. In addition to stellar reviews, Mathis' book, which traces the struggles of a mother (Hattie Shepherd) and her children from the Great Migration era through the 1980s, was picked by Oprah Winfrey as one of her book club selections.
For someone who never thought she'd become a full-time author, it's an admitted "great start." But Mathis, who spent two years completing the novel while a student at the Iowa Writers' Workshop, said she's not taking the attention for granted. "This is all really amazing, [but] it has no bearing on what will be written in the future, which is its own rigorous and difficult standard," Mathis, 39, told The Root. "In fact, it makes it even more difficult to rest on your laurels — the expectations, more pressure to be better and do better."
We recently chatted via phone with Mathis, who started writing short stories and poetry as a youth, to get a sense of how she's handling the kudos, how she hopes the book resonates for mainstream audiences and how she finds the rhythm in her words.
The Root: Oprah has put her weight behind your debut novel. Has it been hard to stay grounded?
Ayana Mathis: It's hard to stay grounded, this swing between being elated and being overwhelmed, then being completely elated and being completely overwhelmed. You go back and forth. The business of being a writer and [the] business of being an author [are] very [different], even in normal circumstances.
G/O Media may get a commission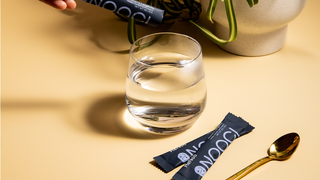 Being a writer is a quiet, solitary affair, and being an author is a very public thing, and after this thing with Oprah, it's a massively public thing. So you go from being in your pajamas on the couch, trying to pound out a book, to suddenly being on this huge public stage.
TR: What do you hope Hattie's story illuminates about the experience of African Americans during the Great Migration?
AM: When Hattie arrives, she has her children and is filled with hope and promise. [When] those children die, something dies with her. She becomes a woman who has a hard time with tenderness and affection and showing love. I don't think she has a hard time with love. She just has a hard time showing that love in any way that's not barebones, pragmatic … like, "I am going to keep you alive," "I am going to feed you," etc.
In many ways, if we look at [the] Jim Crow South, that was in so many ways what black people had to do. We had to be concerned with not being murdered, raising our children in some kind of way … and trying to have some sort of scrap of dignity and humanity. Hattie reflects that in a strange way.
Hattie's evolution is a larger metaphor. By the time we get to the end of the book, it's 1980 and she has a grandchild who's set to head down a path that Hattie believes is indicative of the same kind of pain, same kind of wounding that she has been so familiar with her whole life. Instead of allowing her grandchild to do that, Hattie intervenes. That's kind of a metaphor for the … arc of the migration. That there is something [about] being better. Not being better on the most basic subsistence level, but [that] being better, like [reaching for] a broader humanity, is possible. Hattie is a symbol of that.
TR: Are you concerned about finding common ground, and connecting with audiences not so familiar with black history?
AM: I always write from character. When I started this book, I wasn't like, I'm going to write a book about the Great Migration. I was like, I'm going to write a story about these people … Good fiction is grounded in the specificity of details of that particular short story or novel, but there is a universality. That's why we can all read Tolstoy and Dostoevsky and … Dickens. It's accessible because it's about humans.
TR: I read that you started out writing poetry. How has that helped your fiction writing?
AM: Poetry is all about ear. Some people would disagree, like some "page poets." But it's so much about ear and language. [The] biggest [thing] I learned from poetry is sound. Prose, in a different way, has a rhythm. I tend to read sentences and paragraphs out loud so that I can hear them, and that's how I hear often when something is wrong with the sentence.
You don't have time in poetry to be messing around, using wrong words … The awesome power of poetry is how it uses language in deeply powerful and succinct ways. You learn power, economy and efficiency.
Brett Johnson is The Root's associate editor.