An 11-year-old black boy from the United Kingdom is smarter than Albert Einstein.
Just let that sink in for a minute.
The proof is in a Mensa test that Ramarni Wilfred took earlier this year. The results of the test revealed that Ramarni has an IQ that is higher than Stephen Hawking's, Bill Gates' and Albert Einstein's, according to the Romford Recorder.
Ramarni was invited to take the IQ test after writing an essay for Oxford University that received an impressive score. He scored an IQ of 162, placing him in the top 1 percent in the U.K. He said that he was surprised by his score because he wasn't confident about the test when he completed it. Ramarni has earned all of the bragging rights, but with his brilliance comes much modesty.
"I can't begin to compare myself to these great men whose hard work clearly proves that they are true geniuses," Ramarni told the Recorder. Ramarni was part of the gifted program as well as the Brilliant Club, a program for those preteens and teens ages 10-16 who come from less-privileged backgrounds.
G/O Media may get a commission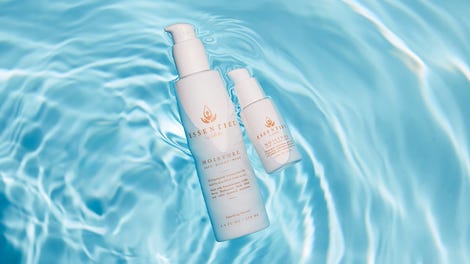 20% off
Essentiel by Adele
His mother, Anthea, said that she had always thought there was something particularly special about her son. "By the time he was 3 he could read and write, and from 18 months, we discussed the news, and his favorite book was an encyclopedia," she said.
Ramarni's glory doesn't stop at his high IQ. Mensa, the largest and oldest high-IQ society in the world, invited Ramarni to join. His membership includes being invited to exclusive events and fellowshipping with other members and peers with similar interests.
Ramarni appeared gracious and excited for what doors he may open in his future. "Who knows? Perhaps my 'true genius' moment will come when I grow up, but for now, I am just proud of myself and happy that my mum and sister are proud of me, too."
Read more at the Romford Recorder.