1. Drake might be THE most bored superrich entertainer of all time. Like, he must literally sit around WAITING for motivation to do something ... anything. Only a bored rich person gets that amped up, that quickly, in that fashion. Drake was probably playing himself in chess when he heard "Infrared" and was like, "About time. Damn. Yes. Something to do!" For a dude pretty universally considered corny, he sure does dial in on this rapper shit when he needs to.
2. Drake is super petty. Drake took one super-pointed line aimed at him (I recognize there were many more) about a beef from over three years ago and called into question the entirety of the lyrics on Kanye's The Life of Pablo album. Drake might as well have called himself Pablo. Kanye didn't even say it, man. THOUGH he clearly signed off on it. Fair game.
3. Also, this man name-checked No Malice and Virgil Abloh, called Kanye Pusha's father and mentioned Pusha's fiancee. That's just rude. I guess Drake was like, "You gotta be nice for what to these niggas?"

4. Drake's sigh game is vicious. He could teach a master class on sighing.
5. "Don't be ashamed, it's plenty niggas that do what you do/There's No Malice in your heart, you're an approachable dude."
G/O Media may get a commission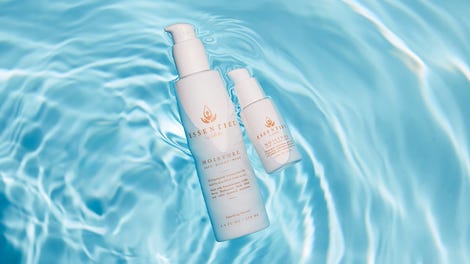 20% off
Essentiel by Adele
Listen, I BUSTED out laughing at that line. I just chuckled again. You just do not call a drug rapper a really nice guy. That's just disrespectful. That shit is so gotdamn rude, the line itself compelled me to listen to Daytona just so I could hear "Infrared" even though I'd sworn off the album. Drake is so mean, it forced me to abandon my Kanye boycott.
6. "Your brother said it was your cousin, then him, then you/So you don't rap what you did, you just rap what you knew."
Drake likes to remind us all that he's a hip-hop head. He was clearly nodding to Jay-Z's line directed at Nas from "The Takeover":
You scribbled in your notepad and created your life
I showed you your first tech on tour with Large Professor
and then I heard the album about your tech on the dresser
7. Drake really enjoys the beef end of hip-hop. His Meek Mill win really put a battery in his back. To that end, he must be FRUSTRATED as hell that Push has yet to respond. Even I'm annoyed. And I couldn't care less about Push.
Also, if the Game and Drake ever started beefing, the world might literally explode because Game would release "67,000 Bars" of heat, and 15 minutes after that dropped, Drake would drop "4:15 in Game's Brother's House," which would be a 48-bar, dissertation-level analysis of Game's appearance on Change of Heart, and say that Game's name should really be Past-time since we're all over him. He'd then say, "Triple entendre, don't even ask me how," even though it's only a double entendre.

8. He must shake his head about Quentin Miller. Especially because those ghostwriter accusations now follow him everywhere he goes when it comes to him being a real lyricist. Because it was ALSO just petty of him to talk about pulling that man out of Kroger. I wonder what Quentin's doing now. Hopefully at least Publix.
9. Drake must not really listen to anybody on G.O.O.D Music because saying Pusha isn't even top five as far as his label talent goes is a head-scratcher. Makes me wonder who he considers more talented than Pusha. And to be clear, I'm not much of a Pusha T fan (I find him really boring), but short of maybe Cyhi the Prynce, who else is better as a rapper? Personally, I'd say Big Sean, but I also realize that would not be considered a popular opinion. Unless, of course, he's including folks like Teyana Taylor. In which case, again, just rude.
10. That invoice? Mother. Fucking. Petty. I'm here for #PettyDrake.