I love the movie Cool Runnings. Peace be the journey and all that jazz. I especially love the part where Doug E. Doug—playing the role of Sanka Coffie, the movie's comic relief and spiritual center—says to other bobsledders on top of the hill, "I'm feeling very Olympic today!" I try to work that into lots of conversations, and almost nobody ever gets the reference, so I look slightly nuts 60 percent of the time, every time.
Why did I share that little fact about my life? Because sharing is caring. And I care. And for some of you, instead of feeling "very Olympic" some days, you feel "particularly black." Or very black. And I'm here to help with that. I'm like Santa's Little Helper, perhaps the oldest dog of all time. My life is one big-ass non sequitur.
There are days when it's just too much. What is "it"? It. Shit, I don't know, man. Everything. Nothing. But whatever it is puts you in a space where you just feel particularly black. You pull out the T-shirt you got in college that says "Nat Turner University" or pictures Fred Hampton and says, "You can kill the revolutionary but you can't kill the revolution," or that one with Huey Newton sitting in the wicker chair that might be one of the single blackest nonblack household items one can own. If you attended an HBCU for at least a week during the mid- to late '90s, there's a better-than-50-percent chance that you own at least one of those T-shirts.
Back to the lecture at hand. Should you be feeling particularly black on any particular day, here are 10 songs that you can add to the "Black-Ass Playlist" that I hope you will create in the name of the Father, the Son and Holy Spirit, when a black fist ain't enough. Of course, there are more, but here's your start.
1. "Fight the Power" by Public Enemy
I'm not sure any playlist intended to have you walking around in your blackness would be complete without a song that was tailor-made for all of those Malcolm X hats, tees and medallions we stopped wearing in the early '90s. Plus, any song where my prevailing memory is watching Rosie Perez, ya know, dance, is all right with me.
G/O Media may get a commission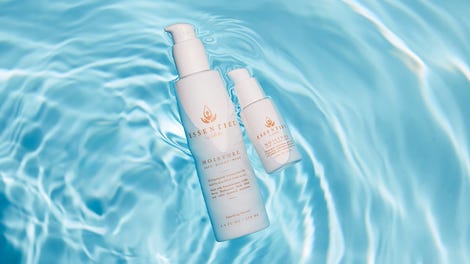 20% off
Essentiel by Adele
2. "We the People Who Are Darker Than Blue" by Curtis Mayfield
The title kind of says it all, no? If you're feeling really black one day, you could actually just pull up Curtis' entire catalog and be centered purely in the surrounding blackness.
3. "To Be Young, Gifted and Black" by Donny Hathaway
You could also run Aretha's version, which many hip-hop heads will recognize as the sample for songs "Yes, Yes Y'all" by Heavy D & the Boyz and Blackstreet's "Physical Thang." Point is, no day of blackness is complete without affirmation of who you are and what you bring to the table. Affirm yourself.
4. "Ebony Eyes" by Rick James and Smokey Robinson
I mean, have you heard this song? Of course you have; you're black. I don't even like Smokey Robinson's singing (love his songwriting), but this song just makes you want to love up on a woman with brown eyes. My bad—ebony eyes.
5. "Brown Skin Lady" by Black Star
An ode to the all of the splendiferous traits of the black woman and her beauteousness.
6. "Beautiful Skin" by Goodie Mob
This song would ALMOST be perfect if it weren't steeped in respectability politics. But in that sense, it's a significant part of the black experience for so many. Plus, you can never have enough odes to black women, no matter how much kissing the sun did on you.
7. "Optimistic" by Sounds of Blackness
I mean, come on. When you hear this song, don't you just FEEL blacker? And more hopeful? I do.
8. "Mr. Nigga" by Mos Def
Before Jay reminded you that it didn't matter if you were a light nigga, dark nigga, faux nigga, real nigga, rich nigga, poor nigga, house nigga, field nigga, Mos Def explained to you how the world viewed us. Like Black Men United sang, you will know.
9. "Say It Loud, I'm Black and I'm Proud" by James Brown
Um. Duh.
10. "9th Wonder (Blackitolism)" by Digable Planets
Can I be real for a second? I feel as black as I ever do when I listen to this song. Outside of listening to Fela's entire catalog, the drums, the funk, everything about this song has this feel of proud, strong blackness. PLUS, who doesn't feel like throwing a black fist in the air when Mecca raps, "Now you see that I am 68 inches above sea level, 93 million miles above these devils"?

I know I do.