On Aug. 5, 2014, John Crawford III and his girlfriend, Tasha Thomas, went shopping at a Wal-Mart in Beavercreek, Ohio, a suburb of Dayton. They planned to buy marshmallows, chocolate and graham crackers to make s'mores at a family cookout.
While on the phone with the mother of his two children, Crawford picked up a toy BB rifle. Another customer, Ronald Ritchie, 24, called 911, claiming that Crawford was waving a gun and pointing it at customers.
Officers immediately arrived at the scene, including Officer Sean Williams, who shot and killed Crawford. The Beavercreek police claimed that Crawford ignored their commands to put the weapon down.
The store surveillance video that was released showed Crawford standing in the aisle by himself carrying the toy gun. When police arrived, he was immediately shot, contradicting claims that they had given Crawford orders to drop the gun.
Ritchie, who made the initial 911 call, later recanted his claims about having seen Crawford wave the gun and point it at customers.
G/O Media may get a commission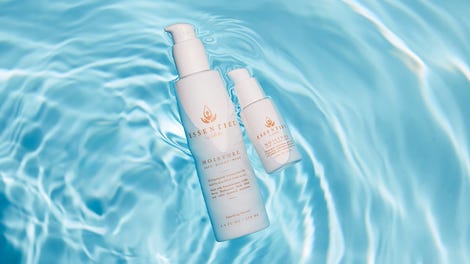 20% off
Essentiel by Adele
In another tragic twist, Crawford's girlfriend was killed in a car crash in January.
The shooting of Crawford came just four days before the shooting death of 18-year-old Michael Brown by Officer Darren Wilson in Ferguson, Mo. Both shooting deaths, along with a string of others—including those of Ezell Ford and Tamir Rice—garnered national attention in 2014, leading to national protests under the hashtag #BlackLivesMatter.
Crawford's death was particularly troubling because Ohio is an open-carry state, where an individual without a permit can carry a gun in public—even in stores—so long as it is visible.
One year after Crawford's death, local demonstrators are still calling for change and for the officer who killed Crawford to be held accountable. Here are three things to know about the Crawford case:
1. No police officers were indicted in Crawford's death.
In September 2014 an Ohio grand jury declined to indict any officers involved in the shooting of Crawford.
"The grand jury listened to all the evidence, voted on it and decided that the police officers were justified in their use of force that day," prosecutor Mark Piepmeier said, according to CNN.
That same month, the U.S. Attorney's Office for the Southern District of Ohio released a statement stating that it, along with the Civil Rights Division of the Department of Justice and the FBI, would be conducting an investigation into Crawford's death.
In May, newly appointed U.S. Attorney General Loretta Lynch met with the Crawford family while in Cincinnati to discuss police reform. Lynch said that the DOJ would investigate Crawford's case. The 15-minute meeting with Lynch left the Crawford family feeling optimistic.
Tressa Sherrod, John Crawford's mother, told WLWT that she thought the DOJ investigation was "a step in the right direction."
Williams, the officer who shot Crawford, will remain on desk duty until the Justice Department finishes its investigation.
Crawford's family also said that Ritchie, the witness, should be questioned in the case. "He was a catalyst, if you will, in the whole sequence of events leading up to my son's death," John Crawford Jr. told The Guardian.
2. The trial date for a federal lawsuit is set for Feb. 13, 2017.
Crawford's family filed a lawsuit Dec. 16, 2014, against the city of Beavercreek, city police officers, the police chief and Wal-Mart, "charging negligence and violations of Crawford's civil rights."
Beavercreek police and city officials denied the allegations and asked that the U.S. District Court for the Southern District of Ohio dismiss the complaint. Wal-Mart also denied any wrongdoing in Crawford's death, but attorneys for the Crawford family say that the store should have taken steps to package the toy gun properly. Family attorney Michael Wright said that an agreement was reached for a trial date of Feb. 13, 2017, in the District Court.
The lawsuit alleges 17 counts, including assault and battery, negligence, and recklessness of duty and training of Beavercreek police.
3. An Ohio lawmaker has proposed "John Crawford's Law."
In November 2014, Ohio state Rep. Alicia Reece, president of the Ohio Legislative Black Caucus, announced plans to introduce new legislation requiring that toy guns sold in the state be brightly colored or at least have fluorescent stripes.
Reece was prompted to propose the law after the police-involved killings of Crawford and 12-year-old Tamir Rice, who was shot by Cleveland police while playing with a toy gun in a park.
Phillip Jackson is The Root's summer intern and will be a junior at Hampton University in the fall. Follow him on Twitter.