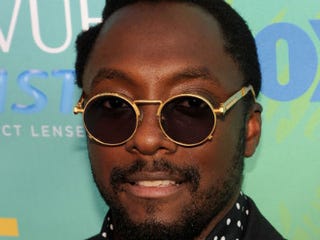 Will.i.am says "science is rock and roll": The Black Eyed Peas star has recruited Snoop Dogg and Justin Bieber for an upcoming TV special  ("i.am First: Science Is Rock and Roll") encouraging students to embrace science and technology. He has also created the i.am.scholarship, which includes high school academic mentoring, and the i.am.scholarship College Track program.
The evolution of six rappers' hoods: From Bed-Stuy to the South Side of Chicago, rappers love to talk about their childhood neighborhoods. The Atlanta Post takes a look at which have improved, gentrified, stayed the same or gotten worse since making their way into our favorite lyrics.
Deion Sanders' Hall of Fame bust looks all wrong (even with a do-rag): "All the bandanna managed to accomplish was to distract from the fact that the bust looked nothing like him. With the do-rag it looked more like Deion, sure, but put a stovepipe hat on anyone and they'll look like Abraham Lincoln," says Yahoo Sports.
Family of toddler abandoned in day care van protests: Family and friends of a 22-month-old boy found dead inside a day care van gathered outside the shuttered business on Monday to demand more severe charges against the van's driver. Lelier Perez Hernandez, 23, was charged with aggravated manslaughter of a child and tampering with physical evidence of a deceased person. He was released on bond Saturday.
In other news: 'Watch the Throne': A Militant Masterpiece?