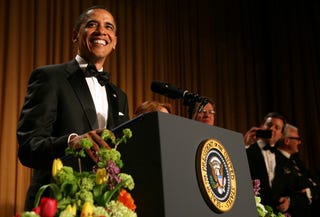 Glenn Davis of Mediaite is reporting that on the closing episode of Real Time With Bill Maher, the comedian and social commentator ridiculed the Republican Party for falling short on its supposed strengths (fiscal conservativism and support for defense), while paying some very detailed compliments to President Barack Obama. During the segment, Maher referred to President Obama as "One efficient, steely-nerved, multitasking, black Ninja gangster president," much to the crowd's delight. Check out Maher's closing remarks below. (WARNING: NOT SAFE FOR WORK - NSFW)
Read more at Mediaite.
In other news: CNN's Don Lemon Comes Out Via Twitter.
Like   The Root on Facebook. Follow us on Twitter.