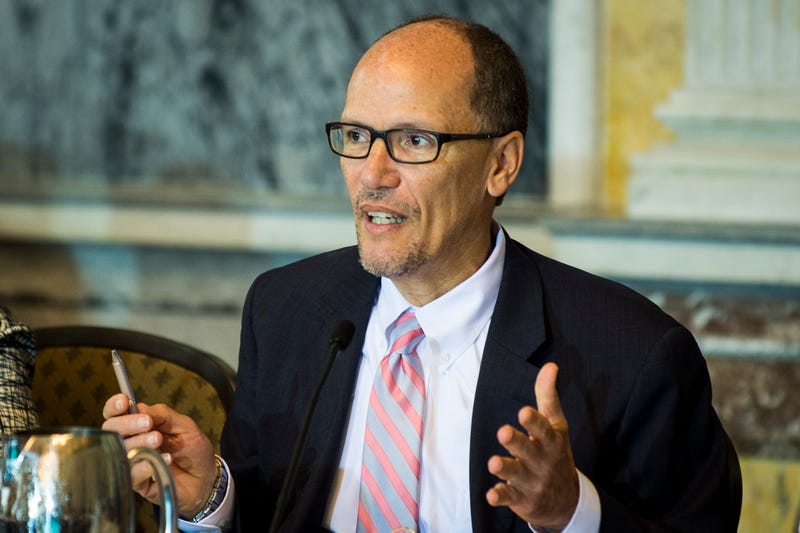 Tom Perez, former labor secretary in the Obama administration, has been elected the new Democratic National Committee chair, beating out Rep. Keith Ellison (D-Minn.) for the top spot, the Washington Post reports.
In a move that jump-started the battle dubbed the "West Wing vs. the Left Wing," veterans of the Obama administration urged Perez to jump into the race, which he did Dec. 15.

In his first political act since leaving office, former Vice President Joe Biden also endorsed Perez.
And because he was endorsed by Sen. Bernie Sanders (I-Vt.), Ellison also had to deal with lingering bitterness from the Hillary Clinton contingent within the party.